Smile Doesn't Necessarily Bring a Grin To Your Face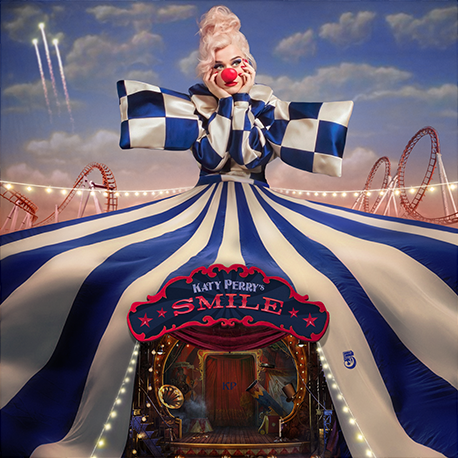 Three years after her last album, and just two days after giving birth to her daughter, Katy Perry released her 6th album, Smile on August 28, 2020. Smile has debuted at the fifth position in the U.S.A., Canada, and the U.K., selling 50,000 units in the U.S.A and 8,500 units in the U.K. This, however, is Perry's first album to not debut at the top spot since 2008. 
The album contains 12 tracks in total, making it a half-hour listen. Perry wrote the lyrics to these songs when she was going through a period of depression, and the overall themes of the lyrics include hope, resilience, and coming out of your struggles as a jovial and happy person. In addition, most of the tracks detail Perry's struggle with her breakup with current fiance, Orlando Bloom.
As for the actual sound of the album, it is driven by acoustic melodies and electronic beats. Perry's high usage of this sound creates a lack of variety in this album. She includes some songs with the electronic sound that would fit better without it, such as "Teary Eyes." Its lyrics "'Have you ever lost, lost the light in your life?/Have you ever left, left yourself behind?/Have you ever lied and just replied 'I'm fine'?" do not match the generic, upbeat melodies that she uses. Additionally, the lyrics are very cliched. The serious themes are catered more towards an older audience, and they are portrayed well through the motivational lyrics and ballads. However, she sometimes overuses these motivational lyrics, such as "I know there's gotta be rain if I want the rainbows/And I know the higher I climb, the harder the wind blows" on "Resilient". As stand-alone tracks, Perry's songs are motivating and can help someone in challenging situations, but as tracks on an album, they make it an underwhelming listen.
Despite the shortcomings, one song I enjoyed is "Harleys in Hawaii ". It has a slow, tropical beat different from the recycled pop sound throughout the album. It reminded me of summer, the beaches, and all other things tropical. The content of the song is also different, with Perry singing about riding on a motorcycle with her lover in Hawaii. Another song that I enjoyed is "What Makes a Woman". It sounds similar to the other tracks, but the lyrics stood out to me because of its message about women. Perry explains that women can not be described, and that they can be multiple things at once. I thought that this message is very important because it contradicts society's belief that women are one dimensional and that they should conform to the proper societal norms for women.
Smile attempts to be a motivational and inspirational album but falls short with its very repetitive nature. The lyrics are very cliche and overused, while the melodies are recycled so frequently that it doesn't match the heavy content of some songs. While some songs have their own light as stand-alone tracks, they are brought down by some of the other songs on the album.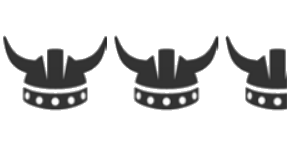 2.5/5 stars
About the Contributor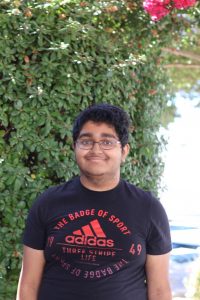 Aditya Bashyam, Humor Editor
Aditya Bashyam(11) is the co-editor of The Voice's Humor section. He joined The Voice to gain a deeper understanding of the student community around him and to undergo a grueling and deathly quest to discover Irvington's secrets and finally [redacted]. He enjoys singing Indian classical music, hate-watching terrible movies, and reading.