A Bloody, Yet Dry Movie: The Devil All The Time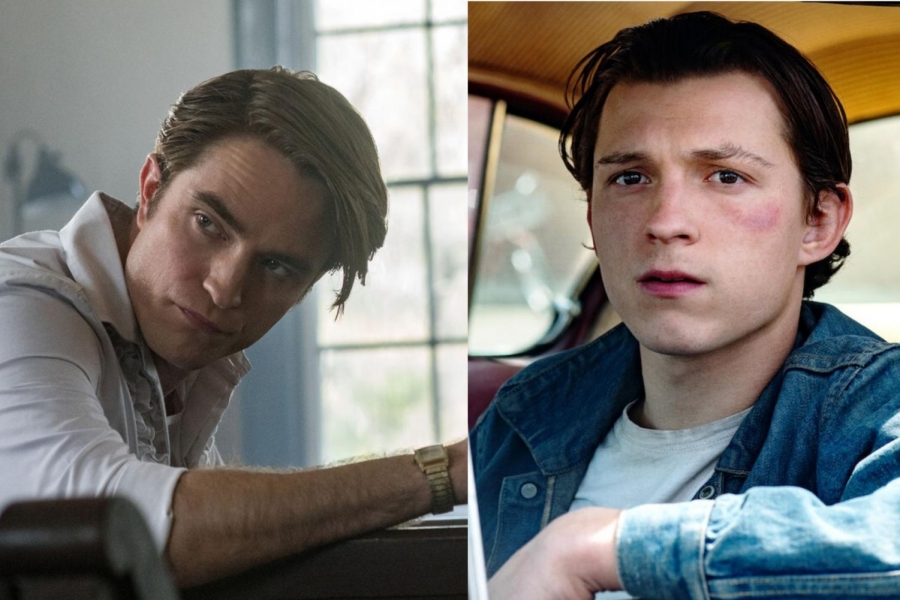 Rating: 3/5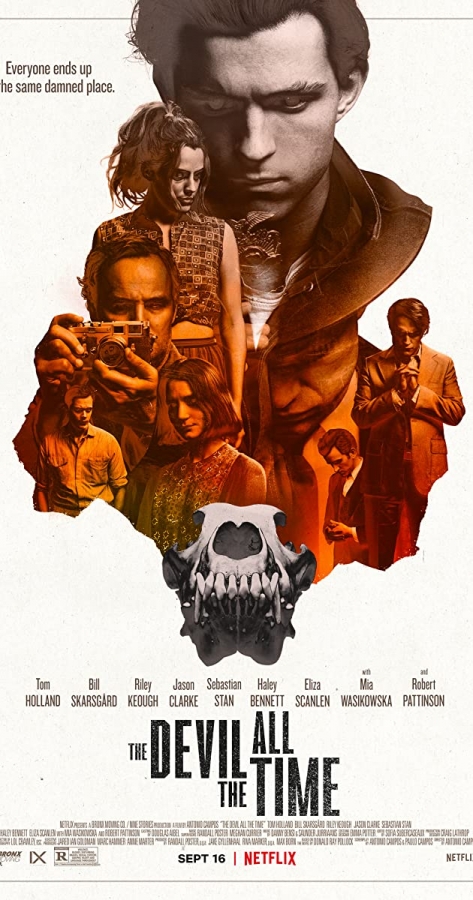 The Devil All The Time is the latest Netflix original with a star-studded cast. It's a high-budget period drama, full of self-indulgent violence and religious fanaticism, and it's based on Donald Ray Pollock's critically acclaimed novel of the same name, published in 2011. Starring Tom Holland, Bill Skarsgård, Robert Pattinson, and directed by Antonio Campos, The Devil All The Time tells the story of Arvin Russell (Holland), a young man from Knockemstiff, Ohio who gets drawn into mysterious and freakish events involving a dubious preacher (Pattinson), a twisted couple (Jason Clarke and Riley Keough) and a crooked sheriff (Sebastian Stan).
As the movie ended, I was left with very mixed feelings. While the performances were very convincing and the technical aspects were top-notch, the story failed to have any effect on me and make me feel involved with the characters. Throughout the two-hour eighteen minute runtime, The Devil All The Time felt like an unpolished narrative. Even halfway through the movie's duration, it was very confusing as to where the plot was ultimately heading. The trailer hints at an intricate plot about fate and religion; instead it ended up being several unrelated subplots strung together without being cohesive. Although the movie's plot remains fairly faithful to the book, it isn't able to articulate and convey any meaningful message about the themes of religion that it explores.
However, the movie does have some redeeming qualities. The lead actors, especially Holland, Skarsgård and Pattinson deliver superb performances. The technical aspects of the movie are lavish and executed well (as can be expected from Netflix's high-budget releases), especially the dark and gloomy cinematography and the production design of small-town America from the 50s and 60s. There are many suspenseful action scenes in which the subtle but powerful editing gave me a pleasant surprise. Although these redeeming aspects aren't enough to make up for how dry and empty the plot is, they increase the entertainment value, which the movie desperately needed.
All in all, this movie unintentionally proves an important point: rich cinematography and an unusual setting is almost never enough for a movie to please the audience if the story itself is not compelling enough. While The Devil All The Time is a unique period drama with an interesting setup and many mysterious characters, ultimately it is unable to find a direction to its story and fails to have any lasting impact on the audience.
About the Writer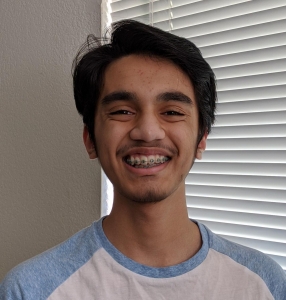 Jay Phatak, Staff Writer
Jay Phatak (11) is a Staff Writer, and it is his first year at The Voice. He hopes that The Voice will be a rewarding experience, since he wants to develop strong writing skills. Apart from The Voice, he spends most of his time watching Billy Wilder films, playing various games ranging from online chess to Minecraft and reading thriller novels.