Irvington's New Assistant Principal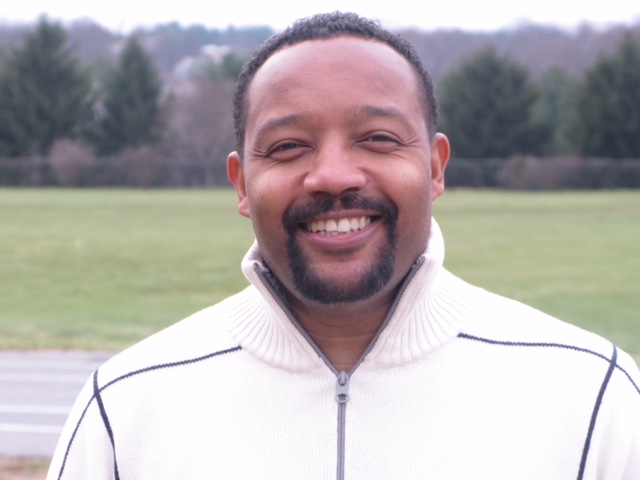 The meetings go by one after another as Brian Walton, Irvington's new 9th grade Assistant Principal, works to help establish Irvington High School's new online model. While Walton may be new to Irvington, his experience as an administrator began with his years as an educator.
"I started my career as an instructor at the University of Maryland and am nearing 20 years in K-12 education. I have worked in elementary and middle schools and taught English, Social Studies, and Intervention courses," Walton said.
His time as an instructor proved useful as it helped give Walton some perspective into the needs of teachers and educators. This, in turn, helped when he decided to make the switch into the administrative side, initially working in the DC area as a Master Educator (the district administrative role for conducting student evaluations). " I know that supporting teachers is the key to exceptional opportunities for students." said Walton, "I see myself and approach my job as being part of the team leading the work to empower teachers and staff. I truly enjoy working with the entire school community and this role provided what was for me, the perfect opportunity."
After becoming an administrator, Walton then began working at the district level "As a result, I missed having a direct impact at a school site. I heard great things about the school and already know it was a great decision to join the team at IHS," Walton explained. This transition, however, is not just to IHS as he also serves as an assistant principal at Horner Jr. High. As an assistant principal, Walton hopes to help the freshmen acclimatize to the high school environment. "Since the 9th grade students are new to IHS, I work to ensure that their transition from middle school is a smooth one. I am blessed to be able to help students get better acclimated and adjusted to high school life. I believe that 9th-grade students bring great energy to the campus and that they will quickly learn and contribute to our ever-evolving school culture.," Walton said, "Based on what I have seen so far, our next steps will reveal themselves organically. I previously supported distance learning in another district and can see that we are meeting the changing requirements daily. Despite challenges early, we have emerged to do great work. I plan to continue to be a voice in leadership to reflect on our successes and what small victories teach us about our next steps."