Stay-at-Home Wrestler: Hezzy Pak
How do you maintain your skills as a wrestler when you're quarantined? Senior Hezzy Pak talks about his experience in quarantine.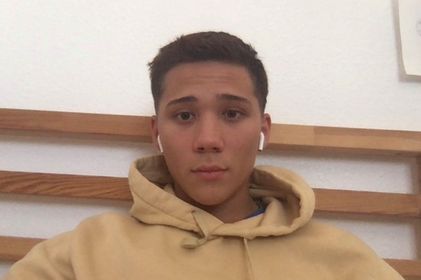 I miss wrestling other people, just going out there, the adrenaline rush you get when you're in competition. When you're just about to wrestle someone, you got to go out there with that mentality thinking you're gonna win. And everything's on you. You win, you lose, it's you. It's all you. And I miss my teammates; it's harder to be motivated working out on my own. It's a lot easier when you're working out with teammates and you push each other to work harder and harder. You're dying at the end of practice, but you're like, I gotta grind a little more.
I remember when I was at NCS, I was wrestling on the second day but I didn't make it to the final. There's a Championship final match, and they walk down and they introduce the top in the finals match. There's only one mat in the center of the gym. Everybody's watching, everybody's really loud as they introduce contenders. And I remember thinking, I wish I was there, I wish I had won this match so I could get there. I remember the times when I worked really hard and I was super excited because I beat this one guy who beat me earlier in the year. I remember my losses a lot more vividly than my wins.
I've been talking to some of my teammates, I FaceTime and we watch films together. And we critique or we're like, 'Hey, you should do this.' Everybody can be a little bit better at certain things, like if you're faster than most people, you might be able to do a move better than someone who's really strong and powerful. And some people like doing certain moves more than others, so they just become better at it. I'm varsity captain, so I have more experience than the other wrestlers on my team, so I can give them a lot of technical advice if they have questions. I can watch a video, and I might be able to see more stuff that they see, and I can break it down a little simpler if they don't get it. I'm definitely not a coach or anyone who's doing a clinic, but I can break stuff down simpler.
A silver lining about quarantine is I don't have to make weight, and that is probably one of the hardest parts about wrestling. So I have the ability to eat whatever. I still try and eat pretty clean, but I'm not worried about making a certain weight each week. So I can be anywhere from 10 to 20 pounds above what my normal wrestling weight was.
I'm likely not going to continue wrestling in college. It's your lifestyle year round, and you'll be wrestling year round. And I don't think I would want my life to revolve around that in college because you have to make weight. If you're over a whole lot of weight, you have to cut too much weight at once and you'll be weak. I'm down to do it intramurally, but not as a competitor for the school.
About the Writer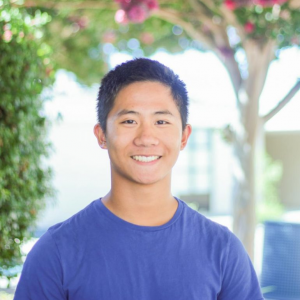 Will Peng, Sports Editor
Will Peng (12) is the Sports Editor for the Voice, and this will be his second year on the team. He can recite all 45 presidents of the United States, and has a plethora of historical anecdotes to fill any conversational silence should there be one. If you want to hear a story, just ask him (please do). Kids, this is what AP U.S. History does to you.