ASG Creates Second ICC to Handle Club Overload
In response to the sudden onslaught of new clubs, the ASG has created a new organization titled "Students Uniting Clubs" (SUC).
In what some are calling the "Golden Age of Clubs," an unprecedented number of trial clubs have registered to the ICC. Among the most noteworthy of these clubs are the Argument Club, the Square Dancing Club, and the Estonian Culture Club.
"We made the decision to create a new organization after careful consideration of alternatives," said ASG club director Anoy Ying. "Not only will we be able to support more clubs, but we'll also have more roles for the ASG to play, so it's a win-win situation."
Dmitry Mikhailov, president of the trial Communism Club, said, "I think that SUC is a great idea. Anything that gives us room to spread the doctrines of Marxist-Leninst-Maoism to the working class is always a great idea."
Along with the creation of SUC, the ASG is also passing a series of reforms. "This year, we've added a Department of Clout to measure the popularity and importance of a club. Clubs will have to pass through this department in order to qualify as a trial club," said Ying. "Clubs will also have to go through a 15-step process to get past the trial phase; this includes recruiting a US Congress member to advocate for your club, publishing a book on the history of your club, and registering your club on LinkedIn. We've created an infographic on our website for anyone who needs help with the process. Finally, we've added a tax system: every month, 10% of money raised from fundraising must go to the ASG."
About plans for the future, Ying said, "In order to spread out the workload, we plan to create a second ASG to take over SUC. We hope that SUC can grow to become a great regulator of clubs. In the end, it works out: the incentive to start a club for college apps is too great for anything to really deter people from creating and maintaining them."
About the Writer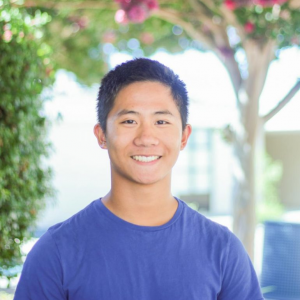 Will Peng, Sports Editor
Will Peng (12) is the Sports Editor for the Voice, and this will be his second year on the team. He can recite all 45 presidents of the United States, and has a plethora of historical anecdotes to fill any conversational silence should there be one. If you want to hear a story, just ask him (please do). Kids, this is what AP U.S. History does to you.