CA Proposition Rundown
What do each of the propositions actually mean? Here are the pros and cons of some of the key ones, as well as how Vikings voted on them. Actual results from the New York Times, last accessed Nov. 4.
Proposition 15
Taxes commercial and industrial property on market value instead of purchase price
Plans to fund schools with taxes collected
Pros
Commercial properties continue to pay taxes that they would've in the 1900s while prices for homeowners increase. Taxing them by market value will allow substantial money to be directed towards education
Cons
Higher taxes could harm small businesses that rent commercial properties. If big businesses choose to leave the state due to taxes, it would have a negative impact on the economy.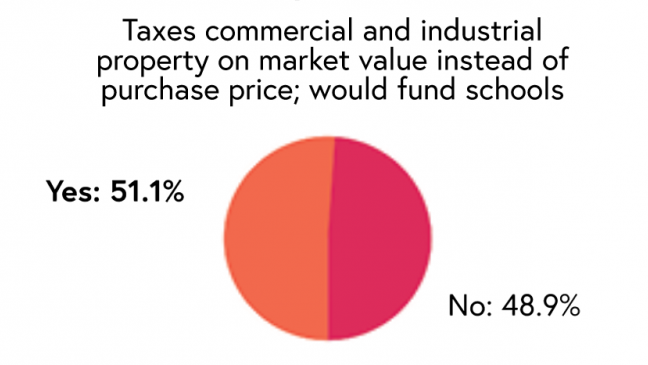 Proposition 16
Permits governments to consider race, sex, color, ethnicity, or national origin in public employment, education, and contracting
Would specifically affect whether affirmative action was part of the college application process
Pros
It provides more and equal opportunities for minority groups including people of color as well as people of all genders and identities.
Cons
Overrepresented races within school campuses, such as Caucasians and Asians, will be harmed by this proposition because it gives preferential treatment to certain individuals.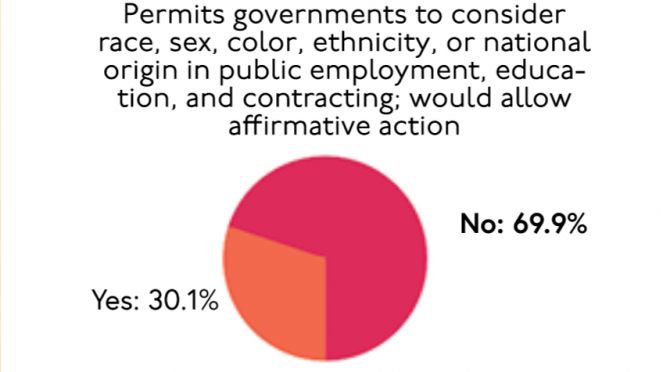 Proposition 17
Restores the right to vote to incarcerated individuals after their prison term ends
Pros
Gives felons a chance to reintegrate into society.
Cons
It will allow criminals convicted of murder and other violent crimes who have not repaid their debt to society (have not completed their period of parole) to vote.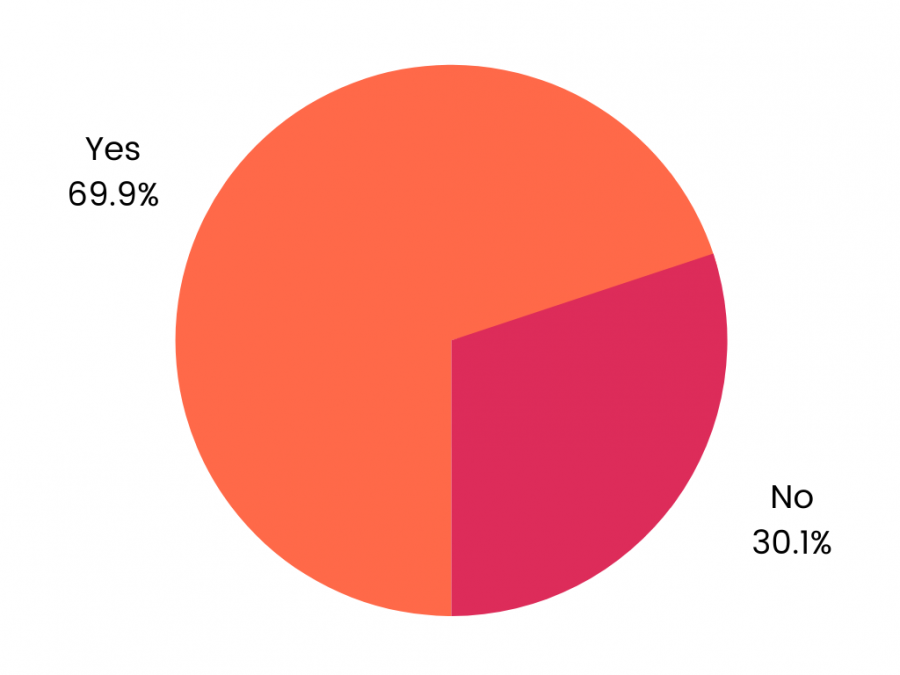 Proposition 18
17-year-olds who will be 18 by the next general election will be allowed in primaries and special elections
Pros
Will expand the voter base by including younger Californians. Many believe that if one is 18 by the time of the general election, they should be allowed to vote on the candidates prior.
Cons
Adolescents that have not yet had any experience as adults and paid taxes are voting on issues that impact everyone.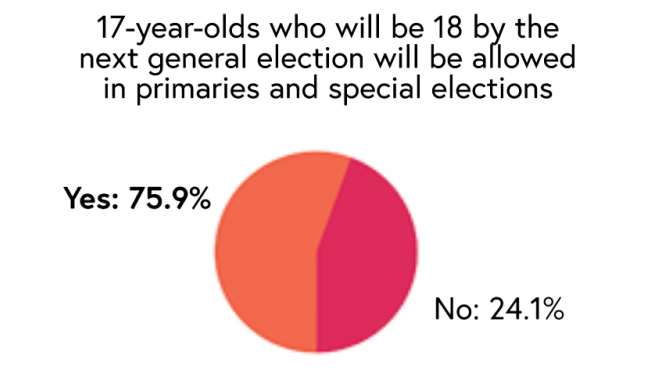 Proposition 22
Exempts app-based companies from providing employee benefits to certain drivers; classifies drivers to be individual contractors instead of employees.
Pros
Drivers have the ability to choose their hours, where they work, and provide a baseline for minimum earnings. Companies will be required to provide benefits like health insurance, disability insurance, and paid time off to their drivers.
Cons
The protections guaranteed in this proposition are full of loopholes, including not paying drivers for time spent disinfecting or driving back from a drop off location, capping coverage for medical expenses, and only paying 30 cents per mile versus the 53.5 cents per mile as the IRS requires of independent contractors.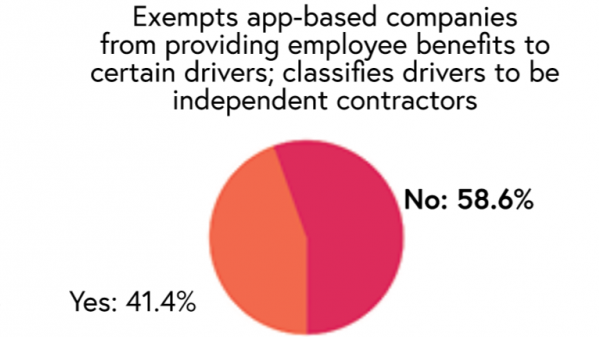 Proposition 24
Gives consumer permission to prevent businesses from sharing personal information of consumers, including location, race, ethnicity, gender, and any collected data
Pros
The proposition would work to protect information and strengthen protections of consumer confidentiality. It prevents businesses from sharing personal information of consumers, including location, race, ethnicity, gender, and any collected data.
Cons
Companies would be allowed to charge consumers more if they opted out of selling personal information, could force people to manually opt out of websites and apps, take consumers' information if they leave California, and would be allowed to refuse requests for information.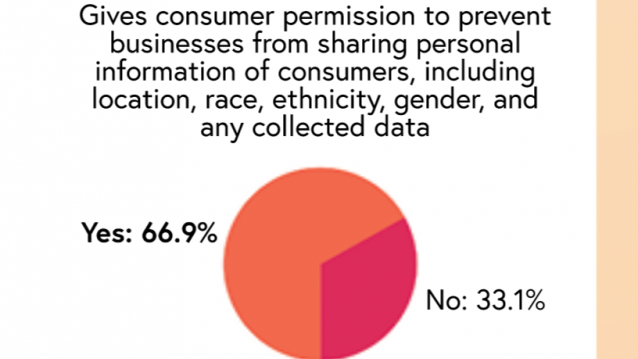 Proposition 25
Replaces bail for suspects with risk-assessment checks based on public safety
Pros
The current bail system is based upon affordability, which means if they can not afford bail, they must stay in prison, while those who can pay may leave until the trial. This proposition would replace it with a formula to determine how likely a defendant is to run away to avoid being found guilty.
Cons
The computer algorithms would keep people out of jail, possibly making communities unsafe and may burden police departments. Additionally, the new system could be costly to enforce and negatively biased against minorities. People could be forced to wait in jail for weeks due to backlogs in the system.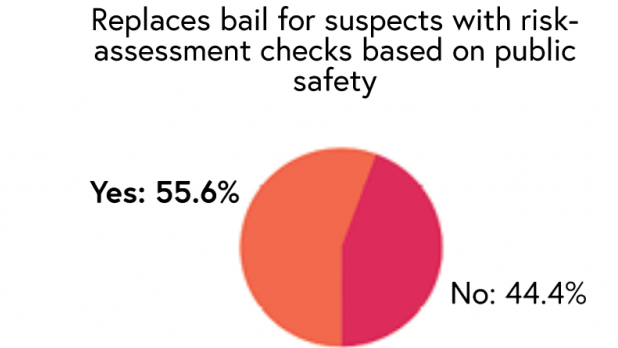 About the Contributor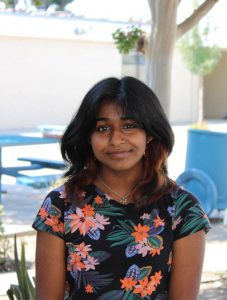 Urmi Mandal, Features Editor
Urmi Mandal (11) is looking forward to her second year at the Irvington Voice as Features Editor. She joined to find some fun and meaning out of IHS's campus before she graduates. Her pastimes include reading and painting. Find her on Instagram @urmixm.