IHS Paws and ASG Collaborate to Create Plushies for Pets Workshop
On Wednesday, Nov. 18, IHS Paws and ASG organized a virtual Plushies for Pets Workshop, where students used items they had around their house to make dog or cat toys. Students then had the opportunity to drop their toys off at donation locations around Fremont, where the toys would be given to various animal shelters.
Beforehand, IHS Paws sent out an email with documents that provided a list of necessary materials and the instructions to create the toys. The materials consisted of household items such as socks, rice, toilet paper rolls, and old t-shirts.
"When we planned this event," IHS Paws Co-President Megan Dhingra (12) stated, "we made sure that people would most likely have the materials in their homes for the toys that we selected."
The event was held over Zoom, where the officers gave participants some time to gather their materials, and participants went over the instructions themselves.
Participant Aaryan Shah (11) found this event to be a much-needed break from daily life.
"This event was one of the most calming breaks I've had during this pandemic," said Shah. "I haven't found too much time for arts and crafts recently, but it was super enjoyable."
In honor of the pet-themed event, they played the animated Disney movie Bolt, which features canine movie star Bolt who believes that he has superpowers.
At the end of the event, everyone held up their creations for a group picture. These toys were to be dropped off in three different areas of Fremont: Warm Springs, Weibel, and Irvington.
In the midst of the Covid-19 pandemic, this event helped bring people together.
"We were able to have people who typically don't participate in events actually participate," said SIA Director Anika Dixit (12). "Some people don't attend events because they're shy, or they don't like having to interact with others. But for a lot of people, this workshop is within the comfort of their own homes, and they can still contribute."
However, Anika Dixit wished ASG had had more time to publicize their events, as well as Service Week in general.
 "Since we had a short time frame and the Plushies for Pets Workshop was in the middle of a bunch of events, we didn't get to emphasize that specific event as much," said Dixit. "And our team was making a lot of flyers, but all the events on our flyers were still combined. So the clubs ended up in a position where they had to publicize the other events, which might have taken away from their own [event's] publicity." 
Despite this, the event was still very successful, having donated 22 toys to Humane Society Silicon Valley, Tri-City Animal Shelter, and smaller family owned businesses.
About the Contributors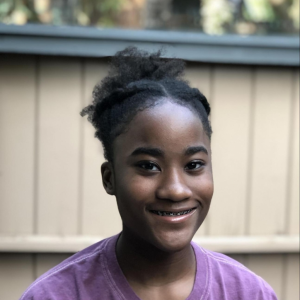 Mykal Mashack, Staff Writer
Mykal (10) is a first-year staff writer for The Voice. She has a deep love for writing and hopes that The Voice will be a great way to gain experience and meet new people. If she's not busy reading, writing, or drawing, she's probably badly strumming away at her ukulele or stressing over chemistry homework. She also has an unhealthy obsession with ducks and will love you forever if you buy her one.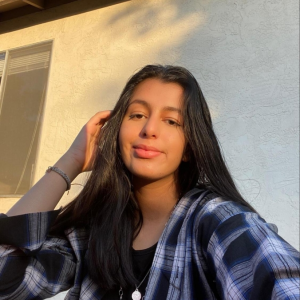 Megan Dhingra, Student Life Editor
Megan Dhingra (12) is a Student Life Editor and will be entering her third year with the IHS Voice. She enjoys going on short road trips, preferably to San Jose, because it is more interesting there. She likes to binge-watch crime TV shows and kdrama in her free time. Her IG is @megandhingra.