Positions: Tries to be Great but keeps Switchin' Up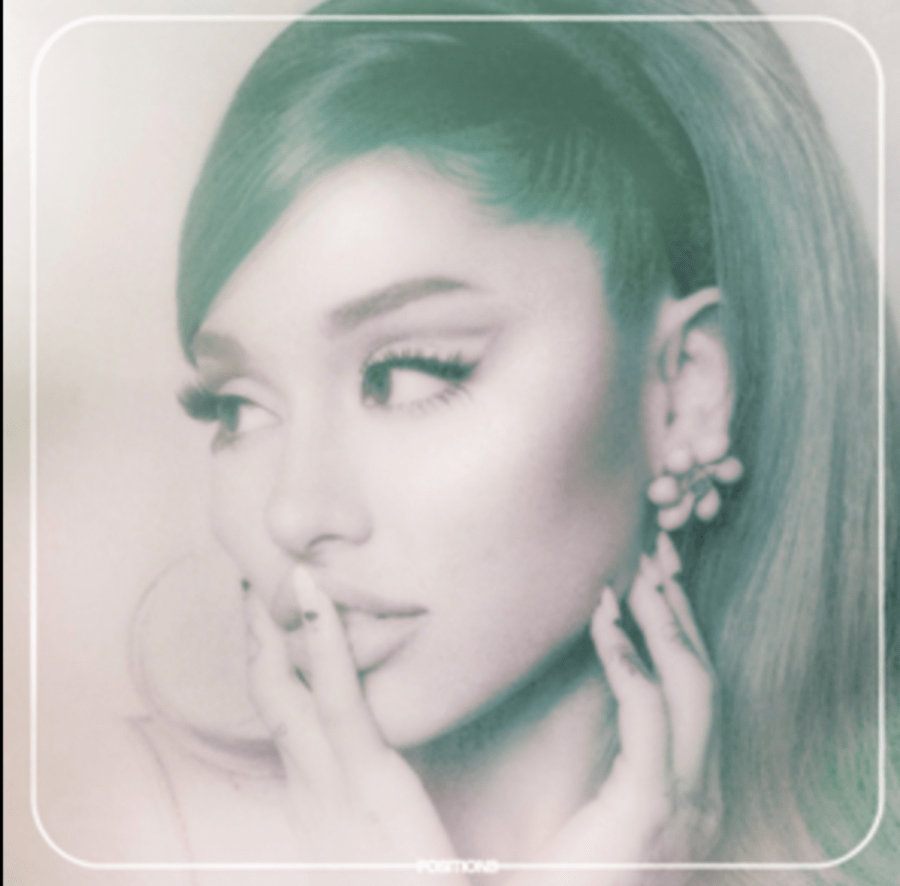 Ariana Grande went from being a supporting character on the hit Nickelodeon show, Victorious, to one of the most prominent figures in the pop music industry. On Oct. 30, 2020, she released her latest album, positions, and it has quickly risen to top Spotify and radio charts globally; it debuted as number one on the Billboard Hot 100 chart, becoming the fourth female-led album in 2020 to do so, following albums by Selena Gomez, Taylor Swift and Lady Gaga.
Although Grande is no stranger to topping charts, she has unfortunately grown to be familiar with trauma. rom her ex-boyfriend's suicide in 2019 to a tragic and fatal bombing during one of her concerts, her personal experiences with PTSD, depression, and anxiety have woven themselves into her songwriting narrative. Her third studio album in two years, positions, is about finding peace and healing herself. "I want to love me the way you love me," she sings on "pov," a fan favorite from the album. While her last two records had a clear purpose– whether it be to further her career or honor her personal life– positions incorporates a variety of themes and motifs. This, however, does not detract from the overall message, and neither do the lurid lyrics and cheeky song titles. At the basis of each song, Grande is describing her innermost fears of being vulnerable, and her desire to find love and security in spite of it.
Most critics would agree that Grande is a talented singer; however, at a certain point, the lackluster production of a significant portion of the songs outweighs her vocal skill. In "shut up," she drags the words of the chorus out for so long that it almost sounds like a whine. Similarly, songs like "love language" aren't as memorable as tracks from her previous albums. Collaborations with bigger singers do little to uplift the more anticlimactic songs, so in case you saw fellow pop star, The Weeknd, on her tracklist and were hoping for a "Love Me Harder" part two, save your excitement for the next album.
Despite these critiques though, the album definitely has its high points. As mentioned previously, "pov" is clearly a favorite among fans and critics alike, garnering over 8.9 million views on Youtube. This is also one of her more vulnerable songs on the album, revealing her insecurities and her inability to see herself as lovable or trustworthy. In an album that leaves critics divided about production and sound, the audience can truly appreciate her discussion of her fears and more complex emotions.
Overall, the album was sonically and lyrically cohesive, though lacking the earworms that defined her other hits, "thank u next" and "sweetener." Part of this could be attributed to the fact that this album sees Grande forgoing her more radio-playable songs in favor of a more R&B type sound. One reviewer from the New York Magazine said it best: "Positions flirts with greatness but isn't ready to commit." Keeping in mind the fluctuating quality of the songwriting and sound I would rate this album a 3.5/5.
About the Writer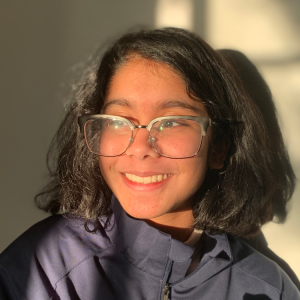 Geetika Mahajan, Humor Editor
Geetika (11) is this year's humor editor, which she owes to obsessively watching SNL as a middle schooler. Her hobbies include baking cakes at one AM, watching sitcoms, and befriending stray cats. In her free time, she can be found scrolling through zillow and apartments.com, getting emotionally attached to studios & lofts in New York City.