Irvington Speech Shines at SVUDL Invitational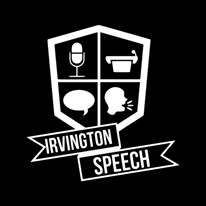 On the weekend of Nov. 21, Irvington Speech Club competed at its second tournament of the year, the John Lewis SVUDL Invitational, previously known as SCU Dempsey Cronin (Santa Clara University). Although a smaller team than most schools, Irvington prevailed in all divisions that it took part in.
SVUDL, one of the biggest speech and debate tournaments of the year, lasted two days. Attendees from Irvington took part in a total of 4 events: Novice Expository, Novice Impromptu, Novice Original Oratory, and Open Original Oratory, all of which consisted of live speeches. The first day consisted of three preliminary rounds for speech events and the second consisted of semifinals and finals. Finalists were composed of 7 speakers who had earned high rankings in earlier rounds. Irvington Speech presented three finalists in 3 different divisions, Harshana Jawahar (10) placing seventh in Novice Impromptu, Eric Xie (10) placing third in Novice Expository, and Ethan Chen (12) placing second in Open Original Oratory.
SCU Dempsey Cronin has been long renowned as one of the most momentous tournaments for Speech and Debate. Hence, the competition grew more intense due to the accessible virtual format, which brought in competitors from the East to West Coasts.
Despite the pressure, all the Irvington attendees were able to give passionate speeches. Harshana Jawahar (10) recounts that although expectations and nerves in the finals were high, she was focused on doing her best.
"I thought, okay, I made it this far. I'm here now and I don't want to stress anymore," Jawahar says. "I just want to give it my best. And whatever happens, happens."
Co-Vice President Samraagyi Timalsina (10) conveyed that she was proud of the club members and their success in the tournament. She recalls how much being part of the club has enriched her years at Irvington, and encourages others to join.
"Speech has definitely made my high school experience much better than I expected. I'm really grateful for it," says Timalsina, "It doesn't do any harm for anyone thinking of joining to get on that meeting and spend 30 minutes on Zoom to talk to one of the officers to see what it's like. And if you like it, we can go from there."
About the Contributor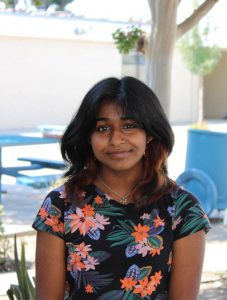 Urmi Mandal, Features Editor
Urmi Mandal (11) is looking forward to her second year at the Irvington Voice as Features Editor. She joined to find some fun and meaning out of IHS's campus before she graduates. Her pastimes include reading and painting. Find her on Instagram @urmixm.