Irvington We The People Powers Through Regionals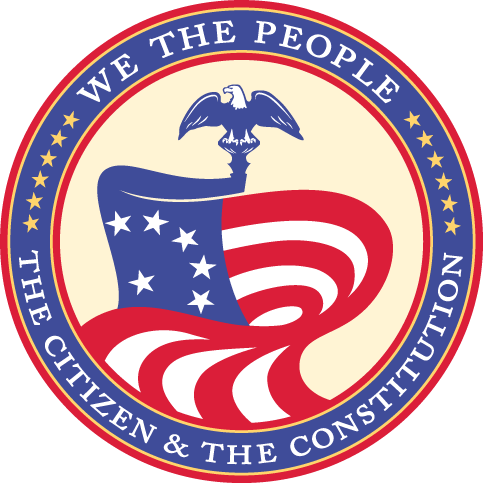 On Sunday, Dec. 6, Irvington's We The People class competed virtually in their regional competition against Amador Valley and Foothill high schools. In an unprecedented turn of events, Irvington beat their competitors and ranked first place.
We The People is a competitive course that seniors can take, revolving around history, civics, and the government. In this rigorous program, competitors from a school are split into six groups called 'Units.' Each Unit is assigned two government-related questions, which they answer by presenting essays called 'testimonies.' Then, a panel of three judges asks the Unit questions for each testimony and scores the Unit's presentation out of 360 points based on its eloquence and cohesiveness.
Having not won the regional competition in years, Irvington's We The People chapter was quite pleasantly surprised about the success of every unit, either securing first or second place in their respective sections. . As a school, Irvington ended up earning 1788 points.
"While waiting for results, I made a poll on our messenger chat, saying, 'Let's place our bets. Where do you think we're gonna rank?' And I just didn't put an option for first [place] because I thought we did that bad," recounted Shambhavi Thakur (12)."We've always been told that Amador and Foothill have really good teams, and we thought our district scrimmage was just pure luck. So when they started announcing who won, the chat went crazy."
The year before, there had been no We The People class. This year before schools closed down, Irvington held tryouts for the team, where students wrote an essay and participated in a debate. After being selected, the students didn't waste any time to begin preparations.
"We started preparing almost immediately into the summer and got through the entire AP Government curriculum," recalls Thakur. When school started, the pace quickened. "On Tuesdays and Thursdays, we start practice during fifth period and go on until 3:30 [P.M.]."
Despite having both Quest and college applications, the group also has afterschool and weekend practices for further research.
"We're covering content that political science students would study in upper division courses at universities. We're even getting into some [concepts] of first year law school, so it's really difficult at first," described Mr. Martinez, the class's teacher. "But it's great seeing how much they grow over the process and develop a real interest and enjoyment from studying history, government, and law."
This year, COVID-19 has definitely played a huge role in the way competitions work. Normally, students have the competition in places such as the Fremont courthouse and have a small ceremony and banquet as they travel for competitions. As tournaments are conducted online, logistics have changed to fit within a single Zoom call. Despite the occasional internet issues, Irvington has been able to easily adapt to this new version of competing.
"Driving and commute times have been cut, so teams can easily meet up with each other and just share information. It's really easy for us to communicate and get on top of our work," explained Sumukh Suresh (12). "For example, since I live in Irvington and both my teammates live in the Warm Springs area, it usually takes about like 15 to 20 minutes to drive there and back. So it can be at least a 30 minute commute and waste a lot of time."
Overall, the competition was especially insightful and students learned a lot from the experience.
"My favorite part was the Q&A and the testimony itself," expressed Suresh. "Although it seems stressful at first, it gets really fun and almost becomes like a really fun conversation."
Irvington will be competing in February at the state level competition and preparing more than ever before.
About the Contributor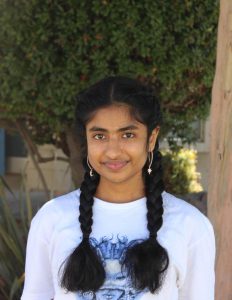 Sadhana Chari, Editor in Chief/Student Life Editor
Sadhana (12) is excited to be back for her third year at the Voice. She loves traveling, reading, and baking really badly. If you can't find her doing any of those things, she's probably aggressively playing 2048 - 3d version to replace her solitaire and cut the rope addictions.