Shawn Mendes' Wonder Proves to Be Wonderful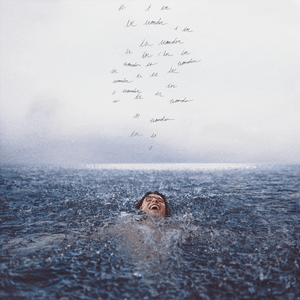 On Dec. 4, Shawn Mendes released his long-awaited fourth album, Wonder, now available on Spotify, Apple Music, and Deezer. Produced and co-written by Scott Harris, Nate Mercereau, and Kid Harpoon, and featuring Justin Bieber, the album depicts many of the struggles Mendes went through as he rose to stardom. In order to further promote the album before its release, Shawn Mendes also featured in two Netflix specials. The specials included a documentary recording the process of creating Wonder called In Wonder, produced by Grant Singer, and a concert he gave during his world tour in 2019 at his hometown Toronto, Canada titled Live in Action.
The concert titled Live in Concert features Shawn Mendes singing his many famous hits, including "Lost in Japan," "Treat You Better," and "If I Can't Have You." The concert was quite fun to watch as Mendes held incredible stage presence over its entire duration with seemingly effortless singing. However, a look into the documentary In Wonder reveals struggles that Shawn Mendes had with being too ambitious during the 2019 tour, eventually even hurting his vocal cords. The documentary also describes him falling for his current partner Camila Cabello and shows him in the studio recording several songs for Wonder. It is, however, extremely long, briefly skimming over Mendes' struggles and providing a vague narrative. Along with the actual album, Shawn Mendes released a Deluxe and Holiday-Deluxe version featuring Camila Cabello as well as some of his live performances and remixes of certain tracks. Overall, while the lyrics may seem surface-level, the song production was especially spectacular, with no song sounding exactly the same.
Wonder starts off with an introduction quite aptly titled "Intro." The song begins with a few notes played softly on a piano, slowly adding vocals and growing to a crescendo with synthesizers in the background. Much of this music builds and ties into the second track of the album, a single that was released two months prior to the album. With nearly 150 million plays on Spotify, "Intro" describes the various expectations put on Shawn, and how he no longer wishes to conform to them. At one point he sings, "I wonder why I'm so afraid/Of saying something wrong, I never said I was a saint." Overall, most of the lyrics in this song are quite succinct and connect well with the heartfelt emotions put into the vocals.
Apart from these two songs, a few other especially underrated songs include "Call My Friends" and "Dream." "Call My Friends," a slow piece that increases in intensity as time progresses, describes Shawn's fear of being too stressed to feel true happiness. The sweet music and good use of falsetto make the track sound like a melodic plea for help, achieving the song's goal. The track "Dream" is especially interesting to listen to because its production is unlike any other song in the album, with several harmonies placed one on top of each other.
While it is the second most popular track in the album with over 50 million plays, "Monster" is by far one of the less appealing songs to listen to. This particular song is meant to portray the issue of dealing with hate and fame at a young age. Although it possesses a somewhat interesting message, the melody itself is not as good at conveying the rage and independence it should. Instead, it sounds as if it were any typical pop song with choppy and uneven lyrics.
Ultimately, the album is by far Mendes' best, showcasing his evolution as an artist. While the songs themselves do not come together to narrate a larger story, they are coherent from an overall melody standpoint. The production and sound quality of the album are especially intriguing, and when listened to separately, each track tells its own story. Out of 10, I would rate the album an 8.5 and would recommend it to those who love pop music.
About the Contributor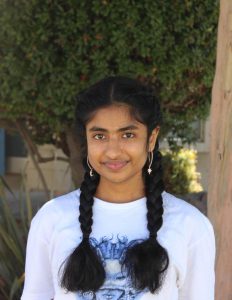 Sadhana Chari, Editor in Chief/Student Life Editor
Sadhana (12) is excited to be back for her third year at the Voice. She loves traveling, reading, and baking really badly. If you can't find her doing any of those things, she's probably aggressively playing 2048 - 3d version to replace her solitaire and cut the rope addictions.