Jingle Ball was a Ball!
On December 10th, iHeartRadio streamed their annual Jingle Ball on the CW which featured performances by Harry Styles, Doja Cat, Billie Eilish, Shawn Mendes, and many other notable artists. Traditionally, Capital One hosts a concert with various different artists, but amidst the pandemic, they switched to a livestream of the singers' performances. The show featured fun emceeing and holiday questions between each artist's act which, combined with the fresh performances, created a very enjoyable virtual-concert experience.
The show opened with Doja Cat singing a cover of "Santa Baby," dressed in a pink winter dress and in a holiday themed room. Her set featured a pink Christmas tree and pink and white lights, which highlighted her own style very clearly, which was interesting and unlike other years. She followed by performing her own songs such as "Juicy" and "Say So," where she wore a pink sheer dress with angel wings. Watching Doja Cat perform was very refreshing and entertaining as the acoustics of her room and set overall added a fun component to her performance, and her creative dances as well as her TikTok dance for "Say So" was very memorable. Her screen time also included some questions and gift receiving, which added to the live stream experience.
Each artist introduced the next while the host, Ryan Seacrest, also added some fun commentary. The next artist was Shawn Mendes who opened with his hit song "Wonder" while playing a brown piano with lights and a Christmas tree, giving his set an overall earthy, comforting feeling. With a satin, dark blue shirt and black pants, Mendes embodied his album well, while his instrumentals added a lively beat to his performance. In between songs, Mendes described what Christmas was like for him in his hometown of Ontario, and how he hopes to release new music in 2021 as something to look forward to after the past year being very stressful. As he continued to perform, choosing to sing his song "Dream" also from the Wonder album, Mendes moved around his space even when the song was not necessarily a very energetic, choreography-demanding song, adding to his performance and making it more like how it would have been if it was in person. He ended with a cover of "Can't Take My Eyes Off of You" by Frankie Valli that tied together the entire Christmas, holiday feel.
While many other talented artists performed at Jingle Ball, another great performance was by Harry Styles, who opened with his hit song "Adore You" from Fine Line. He sported a brown and tan plaid jacket with a blue shirt and brown pants, giving him a very country, outdoorsy look. Style's set was also the first in the show to be outdoors, where his fun decorations and set added greatly to his performance. He also chose to include a trumpet in his regular bank of drums and guitars, which added a new element to his well-known songs. Styles continued with "Golden," strumming a guitar himself, while his clever note changes gave viewers a never-before-seen experience, making up for not being able to see him perform in person. Harry Styles is known for having amazing stage presence, and his performance at Jingle Ball did not fail as the outdoors created even better acoustics than in a stadium or arena for a traditional concert. Styles ended with another one of his hit songs, "Watermelon Sugar" and signed off after showing gratitude towards Capital One for putting on the show, and his fans.
iHeartRadio's Jingle Ball is always an exciting event to look forward to around this time of year, and even amidst the pandemic, they delivered an enjoyable, energetic, and unique concert experience that allowed artists to come out and perform after a long time, and viewers to enjoy the live music experience they were missing all year.
About the Contributor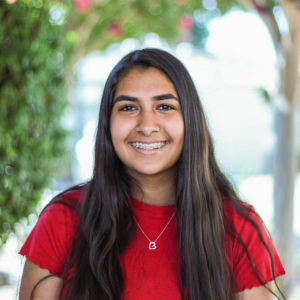 Kritika Sachar, Entertainment Editor
Kritika (12) is thrilled to be the Entertainment editor for Volume 29 this year! She has been in the Voice for three years, and is excited to work with all the new staff-writers in the team. In her free time, Kritika likes to debate, sing, watch Netlflix, or explore new boba and food places in the Bay.