Committed to Yale: Gymnast Claire Qu
In gymnastics, you pretty much reach out to multiple schools, and then narrow it down from there. You send them videos of your past competitions, and also of your training videos, and then if they're interested, they will keep contacting you. Brown was my other main contender.
It was a difficult process because for Yale, there was a certain academic standard that I had to reach, and then also my application process started back in sophomore, junior year, as I started talking to them and then I had to deal with balancing both.
I chose Yale because their academics are amazing. It's on the East Coast, and I think college is the best opportunity to experience someplace outside of where I've grown up. I got to visit and I really liked the campus and their residential college system. I like the balance between athletics and academics. I think there are 15 dining halls, that doesn't hurt.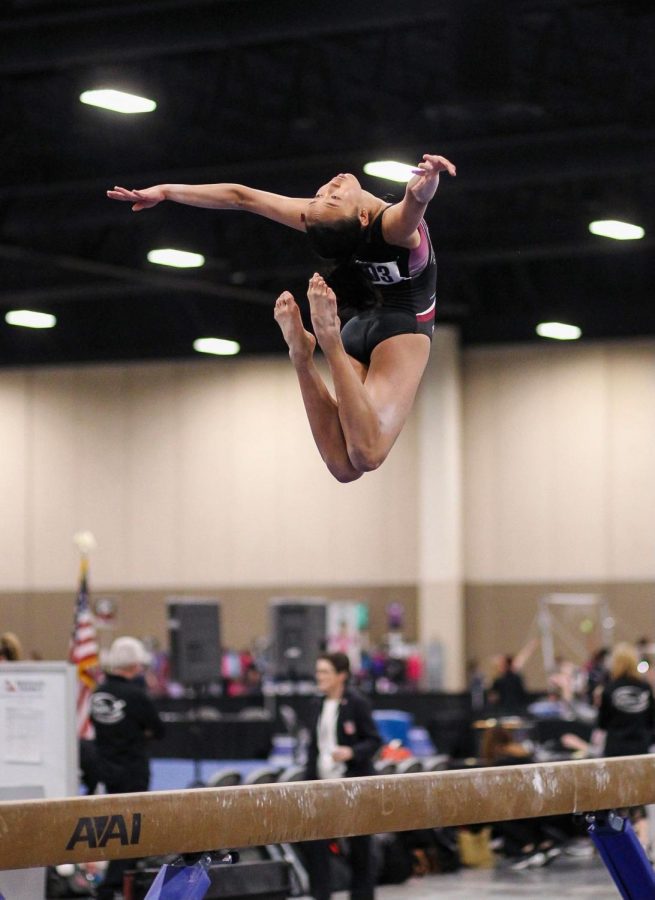 I've been doing gymnastics since I was three. My mom put me in multiple sports and that's the one I chose to stick with. In high school, there isn't really specialization. Everyone does all four events, vault, bars, beam, and floor.
How I feel about each event changes like every day, depending on how my body's feeling. I would say most of the time either vault or bars are what I prefer. I haven't done anything that hasn't been done yet, of course, but I can do skills on beam that are rare, it's called a sheep jump. My mount is kind of rare too, I do a back handspring and I catch the beam on the side.
My biggest supporters are my parents, my coaches, and my teammates. My teammates play a big role to get me through every practice because it's very much a love-hate sport. It hurts, it's tiring, it takes up a lot of time. Based off of last year, it was about 24 hours a week. Each practice was like four to five hours.
A challenge I had was with time management because there's six hours of school, and then you go straight to the gym. I didn't really get home until 9 or 10 P.M. and then I had to get homework done. I keep doing gymnastics despite this because I made it this far already; why give up now? College is really motivating me at this point; I'm really looking forward to being on the college team.
For advice, this might be able to apply to all athletes in general: Don't feel like you're being annoying, email your coaches a lot. In general, for college apps, just read a lot of sample essays—that helped me a lot—and then space your work out.
About the Contributor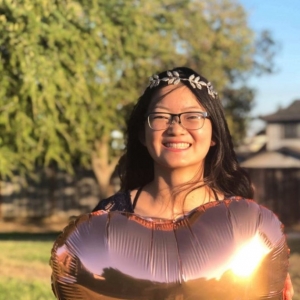 Serena Yeh, Features Editor
Serena (12) is a Features Editor in her second year with the Voice. When she's not contemplating the meaning of life, she's probably playing Animal Crossing or planning service events. She also likes crafting and would genuinely love to go back to school, so please wear a mask :)