Sundance Film Festival 2021: Online Yet Outstanding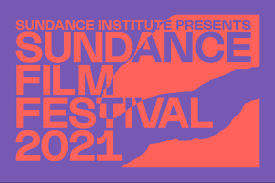 The Sundance Film festival, a six-day film festival showcasing the debut work of filmmakers, ran from Thursday, January 28th to Wednesday, February 3rd. Sundance is different from the Oscars or The Golden Globes because, unlike those festivals, it promotes the work of independent, small filmmakers. By giving them exposure, the audience is able to acknowledge and appreciate the work of those who usually go unnoticed. The pandemic has been unforgiving and unfortunately, Sundance was no stranger to it. This year, the festival was completely virtual, occurring over Zoom. However, this obstacle hindered few because, like every year, there were truly inspirational films this year. Focusing on issues such as racism and inequality, several movies changed the perspectives and notions of many critics and viewers.
Coda, a film about a deaf family, was well received. In this movie, all members, except the young girl in a family, are deaf. When she discovers her passion for singing, she must decide to pursue that or help her family with their home life. Receiving a 94% rating, the film was also acquired by Apple TV for distribution in a $25 million deal. Critics wrote that "Coda is a radiant, deeply satisfying heartwarmer that more than embraces formula; it locates the pleasure and pureness in it, reminding us of the comforting, even cathartic, gratifications of a feel-good story well told." Additionally, this film has won two awards for performances as well as a directorial award. Personally, I found this film to be captivating, with a storyline that grabs both your emotions and attention. To watch this film, you can find it on YouTube Movies or Apple TV.
Flee, a beautifully animated film, was also loved by critics and fans alike. Within 83 minutes, this movie tells the story of a man, Amin, who shares his story for the first time since leaving his country. As a gay man, his life has been nothing but difficult as he deals with personal tragedy and shocking loss. Flee was also highly rated at 85%, and fans loved the sensitive aspect of its storytelling, music, and astounding direction. Winning multiple awards, this film was distributed across many platforms in North America and can be watched on Fandango.
In recent times, it is extremely important to address Black voices and inequality. Not only does Judas and the Black Messiah spread this message, but it also does so through some of the best storytelling, acting, and direction I have ever seen. This film tells the story of the betrayal that the Black Panther Party faced. Based in late 1960s Chicago, petty criminal William O'Neal agrees to work as an informant for the FBI in order to infiltrate the Black Panther Party and take down the chairman of its Illinois chapter Fred Hampton. With a diverse cast and powerful spirits of brotherhood and trust, Judas and the Black Messiah has a 98% rating on Rotten Tomatoes. I consider this to be one of the best films I have ever seen. Lead actor Daniel Kaluuyah (the star of the 2020 film Moonlight) captivates the audience with his stance and voice. Additionally, the award-winning soundtrack and cinematography further add to the beauty. This film will be released on HBO Max on February 12.
All in all, Sundance 2021 was a massive success. We saw timely films relevant to what this world is experiencing right now as well. While actors would usually engage with audiences live to answer questions and make remarks, this year they were sent packages with film equipment so that they could record themselves and stimulate a similar environment. Technical difficulties were existent but were quickly resolved. In fact, streaming was set up with extremely reliable servers so technicality was hardly a problem. Truly, this festival had the same spirit as any other year.
About the Contributor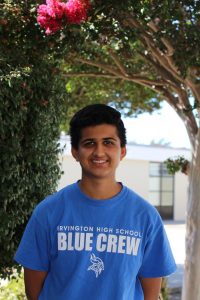 Tanmay Lakhotia, Humans Editor
Tanmay (12) is excited to be the Humans editor in his second year at the Voice. He joined for the jackets but reluctantly stayed on for the parties. In his free time, he enjoys photography and martial arts. Belgium milk chocolate is his kryptonite.