Irvington's Boys' Tennis Team Excels Through Shortened COVID Season
Throughout the 2020-21 abbreviated sports season, Irvington's Boys' Tennis team has excelled at their game. Team captains Aryaman Gautam (11) and Rohan Shah (10), tasked with leading a smaller team with no seniors, were met with many challenges throughout the season, but nonetheless were able to achieve a winning record of 6-4.
With COVID leading to a condensed schedule, the Boys' Tennis team was forced to hit the ground running immediately when the season began. Typically, players would train together during an off-season, but shelter-in-place restrictions have meant that most players hadn't picked up their racquets for more than a year before the beginning of this season.
"During the first day of tryouts, it was quite rough, and things just didn't feel right," said team captain Shah. "It took us some time to get used to playing again, but by the end, we went from being rusty to actually improving from last season."
Many matches during the season were blowouts, where one team dominated the other. The Irvington team struggled against teams like American High School but was able to knock out other teams like Newark and James Logan High School. One of the more memorable matches was an away game at American High School. The match was tied at three-three and came down to the last doubles match, which Irvington was able to clutch out and ultimately convert into a victory. That doubles pair, Sunny Liu (11) and Dan Pham (10), are the team's MVPs for the season, winning nearly every single match they played in.
The team faced several challenges and obstacles this year. For one, since there were no seniors on this year's team to offer valuable experience to younger players, it was an added responsibility for team captains Shah and Gautam to guide the team.
"I think as one of the juniors…I kind of understood what my role was as a captain, so I was able to fulfill that role," said team captain Gautam. "But you look up to the seniors sometimes for advice. They're able to give you some insight and teach you…that was something that some of the freshmen probably missed this year."
Furthermore, COVID had a heavy impact on the season and overall year. The season was cut much shorter, from about two and a half months to one and a half months. Team practices that were held had procedures to require players to wear masks, although it was permissible to take masks off to breathe once in a while. Another major event that was canceled due to COVID was the preseason tournament held between school teams.
"Normally, this preseason tournament is held at Logan and a lot of different schools come around, all over northern California," team captain Gautam shared. "So that was really fun; it was a really good tournament…But unfortunately, because of COVID, we weren't able to play it this year. So yeah, that's a little bit unfortunate, but we were still able to have a finished season."
While the season has concluded, the team hopes that events that were canceled this year will be held next year (such as the preseason tournament and MVAL playoffs). TThe captains along with the team also look forward to improving over the summer and be prepared for the next season.
About the Contributors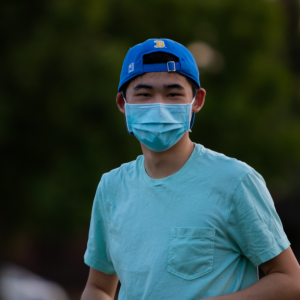 Geoffrey Zhang, Web/Social Media Manager
Geoffrey Zhang (12) is this year's web and social media manager. He advocated for a full transition to web, and thanks to COVID, that's happening. If this website is down, he's probably editing it. Otherwise, he's probably at the makerspace, playing his euphonium, or recording a podcast for the Voicebox. He also founded the Fremont Student Journalist Coalition with Felicia Mo, which you can find at www.thefsjc.org.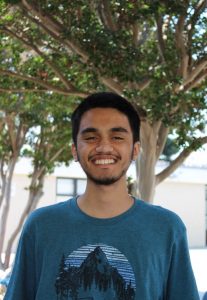 Jay Phatak, Broadcast Editor
Jay Phatak (12) is Broadcast Manager for The Voice, running the podcast in his second year working for the newspaper. Since he already has too much writing to do as a senior, he would like to edit podcast episodes rather than articles. When he has free time, he likes to beat people at chess, or take photos of the cute hummingbirds that come to his patio.