Hello Rally Greets Irvington Over Livestream
On August 27th during 6th period, ASG hosted the annual Hello Rally through a livestream on Youtube that was broadcasted to all classrooms on campus. Though the rallies are an Irvington tradition and happen at least twice a semester, this year's rally was constrained by the new policies implemented due to COVID, barring them from holding fully in-person rallies like in the past.
Last year, rallies were fully pre-recorded and live-streamed on YouTube. The Hello Rally, however, featured both recorded acts as well as live acts, such as Mecha's dance performance and Tomi Magrobang's (12) magic trick. Over the past two years, ASG has accumulated new equipment to ensure that both the pre-recorded and live aspects of the rally are professional and integrated smoothly.
"All of the equipment was acquired last year during the lockdown," said ASG advisor Ryan Willer. " The very first camera we have is actually our photo booth camera and then over the course of me teaching at home, I picked up two additional cameras." Additionally, Fremont Christian School had donated a video switcher, in order to select and display specific camera footage.
Despite the planning involved, the rally committee faced some technical and outreach issues. For instance, the group was unsure of how sound and brightness would be projected in individual classrooms which led to some disengaged students. Additionally, ASG outreach for rallies typically comes from club performances; unfinalized club rosters hindered ASG's outreach to potential rally performers, which led to fewer performances than expected.
ASG representatives involved in the rally included Rally Commissioner Julianna Nepomuceno (11) and Rally Director Alizah Nauman (12). Both were content with the rally execution considering the restrictions this year. They were able to diversify the types of acts presented in the rally and hope to include even more groups on campus in future rallies.
"Some of the groups on campus we were able to include were MEChA who performed a dance for us," stated Nepomuceno. "Another act that I think went really well was the magician, Tommy, which wasn't in previous rallies. We also made use of Goof Troop, which we haven't seen a lot of at Irvington."
Students generally had mixed responses to the event: some like Ellen Zulkarnain (11) and Devin Lat (10) enjoyed the mini-breaks between acts where ASG posed questions for the student body to answer in return for small prizes for those who answered questions correctly.
At the same time, many people did not pay heed to the rally or thought the acts to be not interactive altogether.
"In our period, many people were just on their phones the entire time," said Lat. "They weren't really paying attention to the rally."
At times, the events appeared disjointed to the student body as well.
"And then there's also the smoothie making," Zulkarnain added, referring to a pre-recorded segment in the rally featuring the new Goof Troop. "You're kind of just watching a friend group have fun, which [may be] entertaining to some people, but at the same time, you're also not really involved at all."
The high dislike-to-like ratio on the Youtube video itself attests to the rally's negative reception by students.
"Regardless of any activity, there will always be backlash." stated Nauman. "I know a lot of people are upset that we don't have in-person rallies but we're just trying to do the best that we can in the circumstances we're in. However, I'm glad that people are speaking out about their ideas so that we can improve future rallies."
Given COVID-19 safety restrictions, the team's execution for the Hello Rally was commendable. The rally team has collected feedback from the student body by utilizing google forms and is working to make future rallies engaging with diverse sets of acts, including events from Irvington Cheer and more club activity.
About the Contributors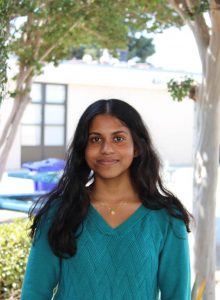 Anushka Nair, Humans Editor & Editor-in-Chief
Anushka Nair (12) is excited to be Vol. 30's co-Editor-In-Chief along with Geetika and co-Humans Editor along with Tanmay. She joined The Voice as a sophomore after obsessively reading the paper during advisory and finds it to be one of the best decisions she made in high school. When she isn't bothering staff writers about scheduling their interviews, you can find her reading memoirs, hiking, and trying out new restaurants.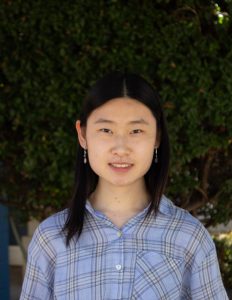 Sophie Mo, News Editor
Sophie Mo (12) is delighted to be a news editor for
The Voice
this year. Other than staring holes into a google doc never to write, she can be found scouring for new books and literary magazines to consume in her spare time.