Irvington's New Principal: Nathania Chaney-Aiello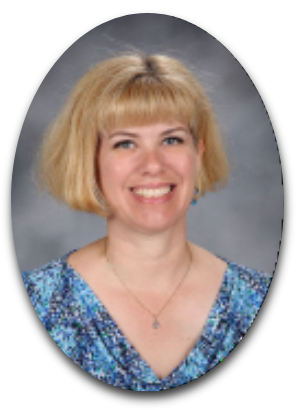 In a new year of in-person learning, Nathania Chaney-Aiello always has something to do, planning extra health precautions around the school like air purifiers and hand sanitizers and more for a safe academic year. As Irvington's new Principal, she is excited to be back on a high school campus.
"I missed seeing students," Ms. Chaney-Aiello expressed. "I didn't even realize how much I missed it until people started being on campus."
Ms. Chaney-Aiello started her career as a science teacher at Mission San Jose High School, teaching for 17 years there. Then, she switched to an admin role, working as Assistant Principal at Washington High School for 8 years before becoming Principal at Irvington. She says she was initially motivated to switch to an admin role while still being a teacher.
"I was seeing systemic problems that I couldn't really address from inside the classroom," said Chaney-Aiello. Eventually, when prompted by the admin to either curb her grievances or get involved in fixing the problems herself, she made the decision to switch. "I really thought about it, because I was going to miss the teaching…But in the end, I'm really glad I did switch."
Prior to teaching, Chaney-Aiello completed her undergraduate education in Biology at UC Davis and went on to receive her Master's degree from UC Berkeley. As part of a general education class, she volunteered at public schools. The experience inspired her to pursue teaching.
"I loved it." said Cheny-Aiello about the volunteering experience. "I was on such a high, I was like, this is where I'm home. This is where I belong."
At Irvington, Ms. Chaney-Aiello plans to get acquainted with the school's diverse people and programs in the school, suggesting and implementing new changes to improve the school. Currently, one such change she and the administrators are considering is regarding advisory schedules.
"I've heard loud and clear from one student, 'I'm really bummed I don't have the same people in my advisory, because we had really gelled as a group,'" said Chaney-Aiello. Information like this is especially helpful for her. "Because we didn't have advisory last year, and moving over to Infinite Campus, we can't look backwards to previous years." While she plans on just starting advisory afresh this year, Chaney-Aiello hopes to help out with this and other issues in the subsequent years. For now, hearing from students and staff is key.
The biggest thing people forget about teachers and admin, Chaney-Aiello believes, is the personal, human side of their jobs.
"I have former students who still tell me I might not remember the Krebs cycle. But I remember you teaching us to think about what other people are going through," said Chaney-Aiello. "And so for me, I think it's important to recognize that we teach humans."
About the Contributor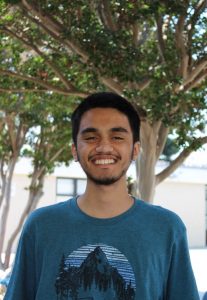 Jay Phatak, Broadcast Editor
Jay Phatak (12) is Broadcast Manager for The Voice, running the podcast in his second year working for the newspaper. Since he already has too much writing to do as a senior, he would like to edit podcast episodes rather than articles. When he has free time, he likes to beat people at chess, or take photos of the cute hummingbirds that come to his patio.