626 Night Market: Worth It?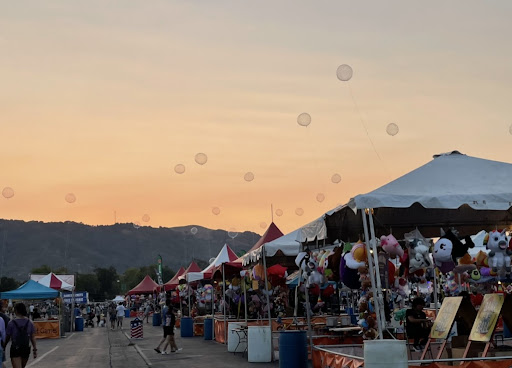 After a COVID-mandated year-long halt, the 626 Night Market has returned to the Bay Area, bringing their overpriced boba drinks and fried food with them. The market has locations from the Pleasanton fairgrounds to Orange County, from late August to September. The fair is loud, crowded, and again, extremely overpriced. So what are the benefits to attending?
While the Night Market is famous for its long lines, the length of the line really just depends on when you choose to visit. For instance, the September sessions were not as crowded as those in August, since many people had already gone. In fact, the crowds and lines were minimal on Friday up until about 7 PM, at which point more people began filtering in. There were a wide variety of dishes- from traditional American fare like fried onions to vegan tacos, there was definitely an item available for everyone. As a vegetarian who went in 2019 and didn't have many options besides various kinds of fried potatoes, the more diversified range of options definitely encouraged me to go again.
The food itself was not particularly outstanding in any way aside from presentation- from the chocolate-dipped cheesecakes on sticks to buckets filled with blue raspberry lemonade that came equipped with syringes to drink out of, most of the items looked better than they tasted. That being said, it was all heavily fried or sugared, so it didn't taste particularly bad either. And hey, we eat with our eyes, right?
However, while the food and merchandise were definitely aesthetically pleasing, a large portion of the fun you could have at the Night Market was constituted by exactly how much money you could spend. There were certainly the standard, rigged carnival games that you could try out for a pretty penny and ear blasting music from the many stands at the market. However, outside of spending money on Insta-grammable food and Kawaii merchandise, it was hard to entertain yourself unless you had a group of friends with you. This wouldn't be entirely an issue if the goods were reasonably priced, and there were certainly food stands where one could find food without breaking their bank. However, with some stands offering up to 14 dollars for a single, standard sized fish taco, it's safe to say that the standard fair-fare was extremely marked up.
Tables and benches were also in extreme demand in the food venues, since there were very few metal benches available for the hundreds of people wanting to sit down and eat. Most people had to resign to sitting on the ground in order to eat their food, which wasn't ideal due to the many visitors walking around.
Overall, the 626 Night Market is an experience dependent on the amount of money you're able to spend and the number of friends you can mill around with. If you surround yourself with people you like and are willing to spend some extra cash, the 626 Night Market offers up a decent experience.
About the Contributors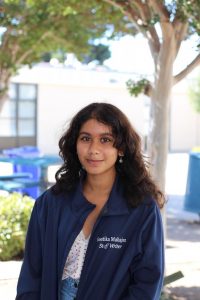 Geetika Mahajan, Humor Editor & Editor in Chief
Geetika (12) is this year's humor editor and editor-in-chief. Her hobbies include baking cakes at one AM and befriending stray cats. In her free time, she can be found scrolling through Zillow and apartments.com, getting emotionally attached to studios & lofts in New York City.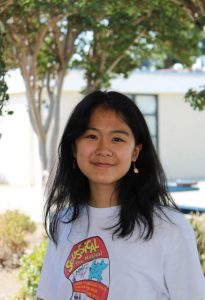 Isabella Lam, Opinions Editor
Isabella Lam (12) is an Opinions Editor for the Irvington Voice and is excited for her third year of journalism. She enjoys baking and spends an unfortunate amount of time looking through random Wikipedia articles. Most of the time, you'll find her playing games or hanging out in Booster Park doing absolutely nothing.