Irvington Clubs Conduct Mid-Autumn Festival Celebration
On Sept. 21st, the IHS Wellness Center collaborated with Bay Area Community Health and Bay Area ARISE to celebrate the Mid-Autumn Festival and shed light on the work these two organizations do. The celebration took place during FLEX in the courtyard, where the Vietnamese Student Association (VSA) gave a presentation on the history behind the Mid-Autumn Festival, and students performed in different acts, showcasing their various talents.
According to Devanshi Shah (12), a member of SURFBoardE and volunteer for the IHS Wellness Center, the event occurred in partnership with Bay Area Community Health and Bay Area ARISE. The two organizations provide mental health and social service resources to the community, especially honing in on youth students like high schoolers.
"We had performances, food, presentations, and a raffle," said Shah. "The whole idea was to celebrate the Mid-Autumn Festival and showcase student talents, but at the same time, raise awareness about mental health issues amongst the youth here."
While the performances were well-received by audience members, the mental health presentations appeared to be relatively forgettable, which is unfortunate considering the two organizations' missions to provide resources for students.
"I think the performances were pretty cool. I liked Eileen's [performance], where she did Chinese YoYo," said Benjamin Huang (10), who had attended to watch his friends perform at the festival. "I don't remember much about the presentations though… the performances left a bigger impact."
At times, participants had trouble with outreach and time constraints. (The event was only publicized by the IHS Wellness Center and clubs involved, and while they did reach out to teachers to ask if they'd bring their advisory classes, many of the participants weren't given enough time to perform during FLEX.)
"They could've done a better job advertising the event," said Eileen Chao (10), who performed with the Chinese YoYo during the festival. "I heard about the event from a friend, but I wouldn't have known otherwise."
Under COVID-19 guidelines, however, there needed to be a limited number of people, reducing publicity for the event.
"In the future, I would like the event to be bigger, but it's not possible to have that and be safe right now because of the pandemic," said Assistant Principal Mr. Honerkamp, who helped organize the event.
Additionally, given that FLEX had been canceled the week prior, students were still navigating the process for making appointments and accessing the FlexTime app.
"We weren't even sure if FLEX was happening, and I didn't know if we were all supposed to sign up for one teacher's class or if multiple teachers would bring their classes over to the courtyard," said An Truong (12).
Performing at FLEX also caused some performances to be cut short.
"Time-wise, it was really tight because there were so many acts. During mine, the bell rang halfway through the performance," said Jacquelyn Chen (11), who performed in the last two acts.
Overall, the event was positively received by many participants, especially for those who hadn't been involved with this before. Planning a large event within a few weeks, especially considering outside organizations were involved, was a feat in itself, and the celebration and showcase of student talents were still very enjoyable.
"It wasn't just a way of celebrating culture," said Mr. Honerkamp. "It also showcased the incredible talents of the student body. It felt really good to be in that positive social space. Having more events like this on a regular basis would be great."
About the Contributors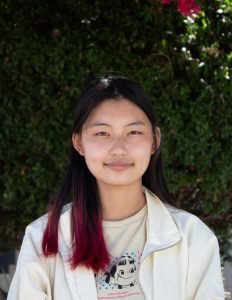 Emily Shu, Entertainment Editor
Emily Shu (11) is feeling strangely very optimistic about the current school year, despite being a junior now. This will be her second year with The Voice, and she's super excited to be an Entertainment editor. In her free time, she enjoys consuming an unhealthy amount of caffeine and debating whether or not it's worth staying up late at night before a school day.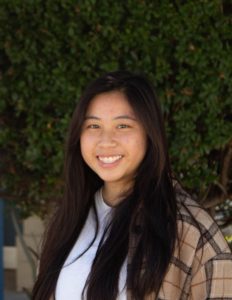 Rosalyn Weng, Opinions Editor
Rosalyn Weng (12) is the Opinions Editor for Volume 31 of the
Voice
. She's passionate about sharing her love for writing, editing, and filmmaking. She's most excited about finally being able to brutally destroy J1 kids' articles (lovingly). She apologizes in advance if she calls your writing "so bland that even Gordon Ramsay is quaking."