"Words Fail" to Describe How Boring Dear Evan Hansen Is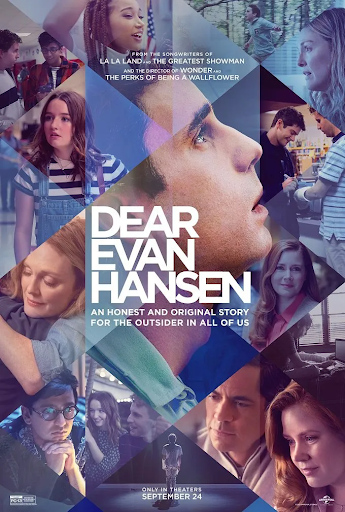 Dear Evan Hansen, which was released in theaters on September 24, 2021, attempts to shed light on the stigma surrounding mental health. The film is adapted from the six-time Tony award-winning musical of the same name, which premiered on Broadway in 2015. It stars actors such as Ben Platt and Kaitlyn Dever, and is directed by Steven Chbosky.
The movie follows a socially awkward high schooler, Evan Hasen, who is mistakenly labeled as a friend of Connor Murphy, a student who suffers with mental health issues and commits suicide. Evan exploits Connor's death to gain popularity in school, overcome his anxiety, and become close to Connor's sister, Zoe Murphy.
The film's lackluster delivery of its message to viewers paired with its questionable casting choices have earned it a mere 30% on Rotten Tomatoes and 40% Metacritic rating.
Compared to the successful Broadway play, the film adaptation fails to show Evan, a deceitful protagonist, suffer the consequences of his misguided actions. For example, the song "Good For You," in which Evan's family and friends call him out for taking advantage of Connor's death, is cut from the film. Moreover, viewers hardly get to learn about Connor as a character, making his death seem less significant than it should be. The exclusion of these factors forces the movie to downplay the seriousness of Evan's actions.
The director's choice to cast Ben Platt, a 28-year-old grown man, to play the role of Evan Hansen also worsens the overall experience of watching the film. Ben Platt's failed attempts to impersonate an anxious high school teen are all too obvious in the film through his make-up, excessive voice cracks, and tight clothing. Though it is common in Hollywood for old actors to take on younger roles, Ben Platt looks too grown-up to act as Evan Hansen in the film, which becomes especially obvious during close-up shots. Rather than viewing Evan as a confused, naive teen who is unaware of his cruel actions, viewers end up seeing Evan as an old, mature man who knows that his actions are malicious and deserves no mercy.
This film is also hard to watch during the pandemic as it isn't found on many popular streaming services like Netflix, HBO max, 123 Movies, Youtube, etc. Instead, viewers can only watch the film in theaters or through NBC's Peacock streaming service.
Though there are many negative aspects to this film, there are still some entertaining parts that deserve to be highlighted. For example, Ben Platt's talent as a singer is unquestionable in the movie as he captures vulnerable moments through songs like "You will be Found" and skilfully uses falsetto in songs like "Waving Through the Window." Though some of the lyrics in these songs are cheesy, the pieces are catchy and viewers can easily sing their hearts out alongside Evan.
Moreover, the film includes some diversity through the characters of Jared Kleinman, played by American-born Indian actor Nik Dodani, and Alana Beck, played by American-born South African actor Amandla Stenberg. Jared's sarcastic comments in the film are a relief from the awkwardness of certain scenes. Additionally, Amandla's song "The Anonymous ones," adds to the film as it highlights how everyone has hidden internal struggles.
Though Dear Evan Hansen has some entertaining aspects, it's only worth watching if you need to fill up time, given its poor conveyance of the overall message and casting choice.
Final Verdict: 5/10
About the Contributor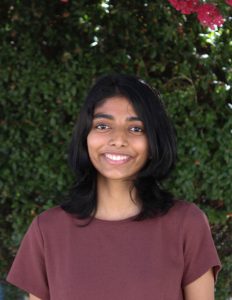 Ananya Anand, Humans of Irvington High Editor
Ananya (12) is excited to be a Humans editor at the Irvington Voice this year! She joined the Voice to highlight Irvington's beautiful, eccentric, and diverse community. In her free time, Ananya enjoys binging ATLA, writing poetry, and hanging out with her friends. Her IG is @ananya_anand05