MEChA Day of the Dead Recap
On November 1st, MEChA hosted their annual Día de los Muertos (Day of the Dead) event in the cafeteria. The group pulled off an incredible event in which booths and festivities reflected the effort put into the whole celebration.
Last year, the Day of the Dead event was held online on a virtual map that led students through different Zoom meetings, each explaining different aspects of the holiday.
This year's event opened with a short film explaining the origins of Día de los Muertos, followed by a captivating fólklorico dance. The cafeteria was filled with altars, booths, and lit candles. Certain booths consisted of Catrinas, female skeletons which represent the departed, that were decorated with marigolds pinned on their dresses, including a Catrina of a sun goddess. The papel picado (traditional paper banners), strung above the altars, added to the festive ambiance as students crowded around each table and admired the decorations and photos. They swarmed around each booth, jotting down notes for the Day of the Dead worksheets and casting their votes for their favorite altars with red raffle tickets given upon entrance.
"I think what I enjoyed most [about] the event this year is we really kicked it up a notch," said Event Coordinator Sameer Faizyar (12). "In previous years, we would [only] have altars and have people come in to watch the festivities. This year, we did have Catrinas [as] another trademark of Día de los Muertos. We've never really had students make Catrinas before, and I think they all came out wonderful." The Catrinas, with their quinceañera dresses, made the event more colorful and allowed booths and their cultural aspects to pop out even more.
Overall the event was received positively by students.
"[The opening events were] really cool," said Shamita Bhattacharjee (11). "The girl who sang was just, hardcore. The dance [was also] obviously really cool. So I think those are really great aspects to kind of give a more personal experience."
Spanish classes helped immensely with the set-up of Día de los Muertos; from providing the decorated Catrinas to volunteering on Sunday mornings to lend a hand in preparations, the classes played an equally important role in helping celebrate the holiday.
Though this year's Day of the Dead event was successful, it did not go without difficulties; the group had to prepare the event under heavy time constraints Usually, MEChA would prepare interns and order decorations earlier in the year in September, but due to Hispanic Heritage week having been right before, the planning committee was pushed to begin preparations for Día de los Muertos in mid-October.
"We're all highly involved with other programs in school, so a lot of this was… very last minute because we [had] just been so busy," said Diana Esquivias (12), Co-Vice President for MEChA.
Furthermore, most of the arrangements and decorations needed for the event were made last-minute due to MEChA members' tight schedules and limited work time.
"We literally set [the event] up and everything was done the week before. I believe the Catrinas and the altars that were made by Spanish classes were done the Wednesday or Friday before the event was actually coming," added Faizyar. With dedicated members helping all around, however, the group was able to put together a successful Día de los Muertos celebration.
In the future, Esquivias and Faizyar hope to bring back the tradition of passing out Pan de Muertos, or The Day of The Dead bread, which had been taken out this year due to COVID precautions.
"But from dances to decorations to even the Spanish classes helping set decorations, whatever we have at the end, we just work with it," expressed Esquivias. "And whatever comes out, we make it the best we can."
About the Contributors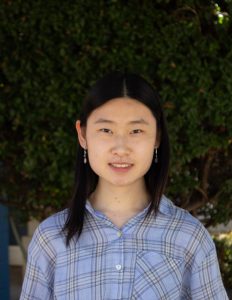 Sophie Mo, News Editor
Sophie Mo (12) is delighted to be a news editor for
The Voice
this year. Other than staring holes into a google doc never to write, she can be found scouring for new books and literary magazines to consume in her spare time.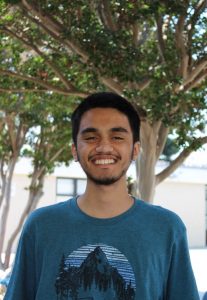 Jay Phatak, Broadcast Editor
Jay Phatak (12) is Broadcast Manager for The Voice, running the podcast in his second year working for the newspaper. Since he already has too much writing to do as a senior, he would like to edit podcast episodes rather than articles. When he has free time, he likes to beat people at chess, or take photos of the cute hummingbirds that come to his patio.