Musicians of Irvington: Shreyas Verma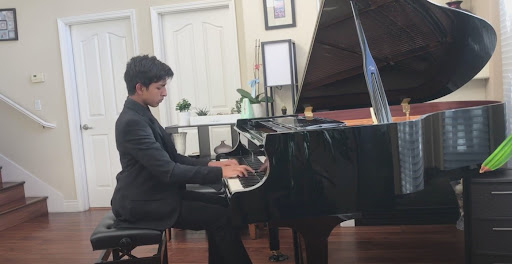 My name is Shreyas Verma and I'm in 11th grade. I've played piano for eight years, and I also play trumpet which I've been playing for five years.
When I was a kid, my mom had this little electric keyboard, and she used to play Fur Elise. I would always listen to her play, and that made me want to play piano so I begged her to let me take classes for three years, and finally, she let me start lessons when I was seven.
I've been to the US Open Music Competition and I got second place in the competition for the Treasury of Romantic Composers. I placed third in the US Open Showcase Solo, and then this August, I competed in the Marker and Pioneer International Piano Competition of Romantic Music where I got second place. More recently, this October, I competed in the American Protege International Competition of Romantic Music in which I placed 3rd.
I think my most memorable performance was probably the US Open Music Competition because I got to play on a big stage of the concert on a Steinway grand piano. I'm currently playing 9 pieces so I need to dedicate a lot of time to piano, almost three to four hours a day. Usually, I start after school and warm up for like 10 to 15 minutes, do some technical exercises, then sight read a piece that I've been listening to just for fun. Afterwards, I will pick the piece that I have the most trouble with. For example, if I notice something feels uncomfortable on my hands, I'll go over it by practicing it in many different patterns until I don't feel that stress anymore. I'll just go in sections and see what needs work. I like to record myself so I can fix my musicality.
I think that one of the most memorable people I've met throughout my journey as a pianist was actually my previous teacher, Chloe Retika. She was only a couple years older than me, but I think that actually helped in that it made lessons less stressful because I actually knew her. For someone who hadn't had the chance to teach someone of my level before, she really helped develop my technique and musicality. She left for college recently so I had to find a new teacher, and my current teacher is also really good at fine tuning my pieces and helps me create different tones on the piano.
I'm currently preparing for my upcoming recital at Carnegie Hall, where I'll be playing Chopin etude, Opus 10 Number four, which is a difficult piece to perform, and I hope I don't mess up. In the future, I would like to go to conservatory and become a concert pianist and one day compete in the Chopin International Piano Competition.
About the Contributor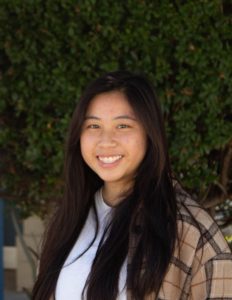 Rosalyn Weng, Opinions Editor
Rosalyn Weng (12) is the Opinions Editor for Volume 31 of the
Voice
. She's passionate about sharing her love for writing, editing, and filmmaking. She's most excited about finally being able to brutally destroy J1 kids' articles (lovingly). She apologizes in advance if she calls your writing "so bland that even Gordon Ramsay is quaking."