ABBA Voyages to the Past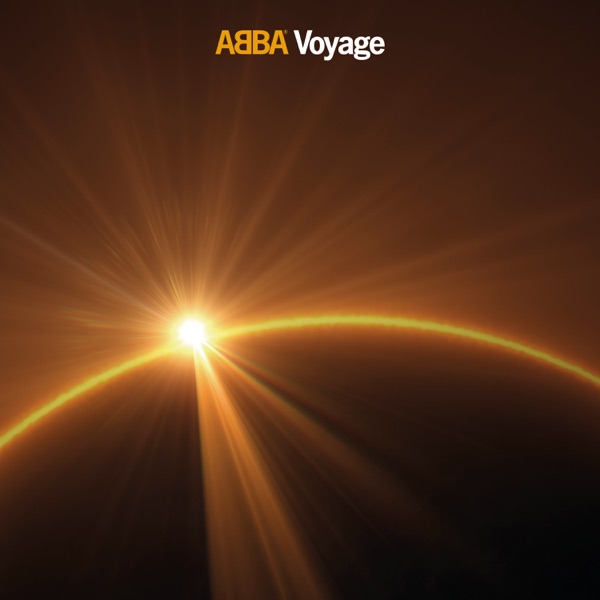 On November 5th, long-standing Swedish pop group ABBA released Voyage—their first album in 40 years, following The Visitors. Voyage features classic ABBA song structures and harmonies, but more mature, world-weary lyrics.
As a teenager, I can't relate to lyrics about the passage of time after messy divorces or raising children. However, I can relate to ABBA's lyrics about perseverance, trust, and emotional pain.
In the first track, the titular opening line, "I still have faith in you," encapsulates vocalist Agnetha Fältskog's feelings about her lost love, but additionally reflects the listener's perspective, still having faith in ABBA to make delightful, complex, and catchy music decades after their prime. In "I Can Be That Woman," Fältskog sings, "There's a shimmer of hope in your eyes; you can't believe it, but you're close to tears," and apologizes to her partner for not being a better person. "Keep an Eye on Dan" tells the story of a divorced mother sending her son to live with his father for a weekend. It's lyrically simple, but the chorus's instrumentals intensify mundane lyrics like "And don't forget: I'll be back at seven on Sunday to get him," portraying dropping the son off as an emotional and difficult experience. ABBA doesn't hold back on sentimentality in Voyage.
The album features deliciously catchy hooks and unique instrumentation in usual ABBA fashion. Tracks "Don't Shut Me Down" and "I Still Have Faith In You" build into explosive, emotional choruses. "Don't Shut Me Down" in particular is the most similar track to the 1970s ABBA sound. The piano and violin's countermelody during the second chorus intensifies and accentuates the vocals, making it epic and classically ABBA. "Just a Notion" has thumping piano and bass perfectly accompanying the entire band's vocal harmonies, which were recorded in the 1970s. ABBA does branch out into other styles of music, including Irish folk in "When You Danced With Me." The track features traditional Irish piping and is in simple duple time, lively enough to dance to. "No Doubt About It" bursts with energy and has the highest tempo of any song on the album. Following "No Doubt About It," the sweeping strings throughout "Ode to Freedom" end the album cinematically.
However, the album has a couple of duds that make the album less cohesive in theme and tone. "Little Things" is excessively delicate, saccharine, and musically uninteresting relative to the rest of the album, and should have only been a Christmas single. Its verses and chorus are melodically similar, making the song feel repetitive and exhausting. "Little Things" playing immediately after the cheery and revelrous "When You Danced With Me" is a massive disappointment. The relief felt from the song almost ending completely dissipates when the children's chorus comes in, providing a little extra torture for the listener. "Bumblebee" is the other mediocre track, though, unlike the former, it is at least bearable because it actually builds up to the second chorus. Its lyrics are a half-baked attempt at criticizing climate change, with lyrics like "For now, I'm in my garden…feeling sad for those who'd never hear the hum of bumblebees," using bumblebees' absence as a symbol of climate change's environmental consequences. The track somewhat redeems itself with its flute opening and closing reminiscent of ABBA's 1975 single "Fernando."
Many fans can't help being immensely grateful for ABBA's return—the fact that they're back almost exempts them from criticism. Listeners may also ask—does ABBA still have "it"? Maybe not, but their comeback is just what fans needed during these despondent times. It's irrational to expect a band to retain the same sound from 1970, but ABBA pulls it off, for the most part. Reuniting with ex-lovers to make emotionally charged music again is a challenging feat. ABBA proves their 40 years away from the spotlight facilitated necessary reflection to make new music.
Rating: 3.5/5
About the Contributor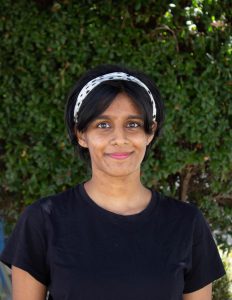 Anika Konkati, Broadcast Editor
Anika Konkati (12) is overjoyed to be Broadcast Manager for The Voice! She adores talking to people and learning about them. Ask her about video games, music, video game music, and her cute eraser collection.