IndoPak Delights with Annual Cultural Event, Dil Se!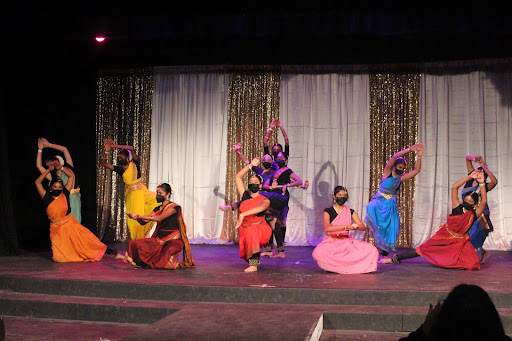 On Feb. 12, 2022, Irvington's IndoPak Club hosted Dil Se, an annual event, in Valhalla, showcasing Indian culture through dancing, fashion, and singing from schools all over the Bay Area. Performers auditioned in October and had been practicing since to perform at Dil Se.
Rudra Hariharan (12) and Sanjana Nagwekar (12), co-presidents of IndoPak began the process of planning Dil Se in September when Irvington's dance teams began auditions. Additionally, they recruited Irvington student-run pop-up shops such as Kahani clothing and Dies Irae jewelry. Indian food including samosas and tea were sold by Idly Express, a local restaurant. Attendees were able to purchase food and drinks as well as any goods from the pop-up shops during the intermission.
Even with COVID-19 restrictions in place, IndoPak was insistent on working to host the event in person, as it is one of the biggest events hosted by not only the club but by the school.
"With school being back in person, we knew we had to have Dil Se in person too," said Nagwekar. "However, we faced a lot of difficulties in organizing it as Dil Se was scheduled to be on January 22, which happened to be at the peak of the omicron variant."
As a result of the omicron variant, all large-scale events by the school were put on hold, and the IndoPak team considered hosting Dil Se at another location such as Ohlone College. Fortunately, they were able to postpone the event to be hosted in Valhalla on February 12, which allotted them more time to plan the event with consideration for COVID-19 restrictions.
"We took a lot of measures to prevent the spread of COVID-19 at Dil Se," stated Hariharan. "Everyone involved in the show, including performers and volunteers, was required to show proof of vaccination and submit a negative COVID test 48 hours before the show. We also checked the temperature of all attendees before letting them inside, and the seating was spaced out."
To ensure spaced-out seating, IndoPak only sold 300 tickets in comparison to the 400+ tickets sold in previous years. This allowed IndoPak to section off every two seats with caution seats and only have attendees seated on every other row.
Between all of the acts, emcees Alizah Nauman (12), Sanjana Moturi (12), Nosheen Ullah (12), and Rishab Shah (12) provided comedic relief for the audience and allowed for a smooth transition between the performances.
"Emceeing was a really fun experience, and I'm so glad I got to do it with my friends," remarked Sanjana Moturi. "We just came up with jokes and banter that we could perform. My favorite jokes would have to be the ones about Rishab which was basically all of them."
Attendees, including Harshith Yallampalli (12), were impressed with the event overall and applauded IndoPak for hosting Dil Se while following extensive COVID-19 restrictions.
"The event was really exciting to watch and everyone involved did such a great job," commented Yallampalli. "I especially enjoyed watching Sitaree perform and I was able to cheer on all of my friends on stage."
Dil Se gets better and better every year, and even with the COVID-19 pandemic, IndoPak officers were able to organize it to be held in person just as it has been traditionally. The event highlighted Indian culture remarkably well. For those who were unable to attend, performances are on IHS IndoPak's YouTube channel.
About the Contributors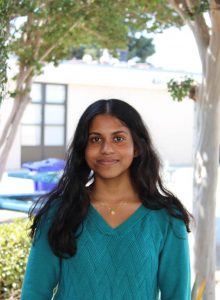 Anushka Nair, Humans Editor & Editor-in-Chief
Anushka Nair (12) is excited to be Vol. 30's co-Editor-In-Chief along with Geetika and co-Humans Editor along with Tanmay. She joined The Voice as a sophomore after obsessively reading the paper during advisory and finds it to be one of the best decisions she made in high school. When she isn't bothering staff writers about scheduling their interviews, you can find her reading memoirs, hiking, and trying out new restaurants.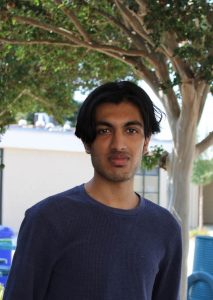 Vivek Garg, Sports Editor
Vivek Garg (12) is the sports editor for the Voice. He has always loved reading the news and is excited to contribute to the newspaper. He joined The Voice to learn more about journalism. In his free time, he loves watching old stand-up comedy, hanging out with friends, or watching sports.