Behind the Scenes: A Wrinkle in Time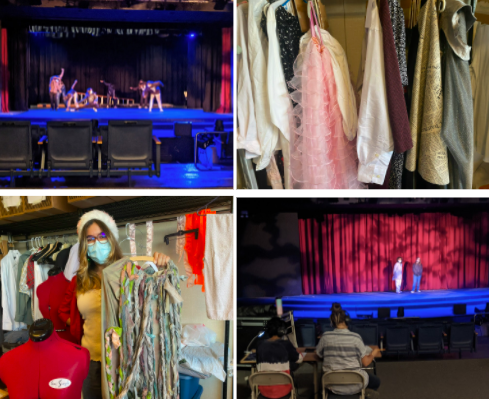 Irvington Conservatory Theater's fall play, adapted Madeleine L'Engle's classic tale, "A Wrinkle in Time," ran from December 3rd through December 11th, 2021. Overall, the show was a success (read more about the show on Pg 8) featuring decorative props and creative acting. The entire cast, from stagecraft to actors, rehearsed from 3:30 to 5:00 p.m. daily for several months, and then from 3:00 to 9:00 p.m. in the days leading up to the performance. The play ran for five nights before being canceled due to COVID concerns.
Management:
Swasti Hiremani (10), was responsible for helping actors memorize lines and work around organizing the play. A Wrinkle in Time was a piece she found extremely relatable.
"There are a lot of magical elements that we connected to when we were children and [the play was] kind of just a way to get a break from reality for a bit. Our focus was to really bring this play to life and allow for watchers to use their own interpretation of the story and see that as they watched the play. We wanted the experience to be just like reading the book—your imagination takes over, and the actors are just guiding elements for the story."
Given that the play included a lot of whimsical and creative elements, managing the play required a great deal of work. Early on in the play, one of Hiremani's goals was to help actors memorize their lines and act out scenes with an artistic style to capture the attention of viewers. She also had the chance to learn more about directing from Mr. Ballin and brainstorm plans for the play with him.
Actors:
Members of the main cast included Mrs Whatsit (Carly Blaine), Mrs Who (Sani Page), Mrs Which (Swasti Hiremani), and Charles Wallace (Rahi Vinod). Rita Gao (9) played Meg, a main character who is swept up among supernatural creatures and travels through space and time. Through grueling rehearsals and working with others, the actors were able to see tremendous progress and growth as performers.
"When I first went to the rehearsal, I was actually really bad… my voice was very quiet," Gao said. "And so Mr. Ballin would help me with that. And eventually people could hear what I was saying from the stage."
Actors rehearsed by breaking down scenes, running them through, and then receiving critiques and workshopping throughout.
Savannah Franco (11), played Happy Medium, a supporting character in the play to Meg. Happy Medium is a cheerful character who helps Meg understand the evils ahead.
"I think our biggest strength as a cast is our teamwork" stated Franco. If it wasn't for our teamwork, or cooperation, then this show would not be possible at all. I'm really proud to be a part of this cast." Although this caused distractions at times, the bonds forged between actors contributed to the great performances and teamwork throughout.
Visual Arts:
Whimsical and thematic costumes contributed greatly to the play's immersive fantasy. Mirabelle Vardhan (11), who works in costuming, pointed out one specific dress that Aunt Beast wears.
"Pretty much everybody worked on [Aunt Beast's] dress in the costume shop," Vardhan explained. "And it was really fun because we got to spray paint it as well. We're really proud of it."
Other costumes utilized a variety of colors, texture, and unique prints to give off different effects in dimension and shape. Before constructing garments, members of the costume shop examined aspects and specific traits of characters in the show, and then integrated them into design through different silhouettes, significant color choices, and other thematic details.
Throughout the last week of rehearsal, the entire ensemble rehearsed with full costuming, lighting and effects. In addition to actors experiencing the technicalities of a full show, tech also had the opportunity to ensure that everything functioned correctly and that different aspects of the set interacted well with each other.
"It's mainly focusing on costumes and making sure everything's okay," said rehearsal assistant Grace Phang (10). Because for the past couple months, we've been mainly doing it without any lights, really anything special like prompts, but now we have to get those on."
Stagecraft:
Yeonju Song (9), a stagecraft member, was responsible for creating designs on the set. Creating set designs for such a detailed production like "A Wrinkle in Time" required a lot of time and dedication. Under this intensive process, stagecraft members kept extra workdays to finish their elaborate set pieces.
"Working with the wood is definitely one of the challenging parts to working in the stagecraft section. We use all types of power tools to make wooden structures on set, like the bed Meg sleeps on" stated Song.
In addition to sets, members in stagecraft were also responsible for managing lighting and technical cues.
"We spent a lot of time making wrinkle flats, which are these seven-foot boxes that light up in different colors. We used them mainly for transitions in between scenes and to signify theme changes" said Shouya Yan (9), a member of stagecraft for the production.
To make these complicated structures, members in stagecraft had to put in a lot of time and effort. While more hands on deck could have helped with the more complicated structures, the effort stagecraft put in truly paid off.
About the Contributors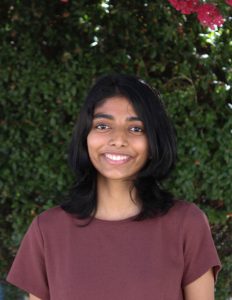 Ananya Anand, Humans of Irvington High Editor
Ananya (12) is excited to be a Humans editor at the Irvington Voice this year! She joined the Voice to highlight Irvington's beautiful, eccentric, and diverse community. In her free time, Ananya enjoys binging ATLA, writing poetry, and hanging out with her friends. Her IG is @ananya_anand05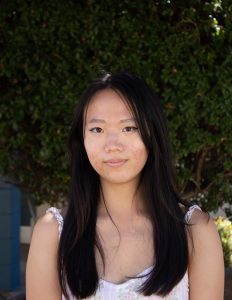 Ingrid Lu, Student Life Editor
Ingrid Lu (12) is very excited for her second year at
The Voice
! Besides reading and writing, she likes watching shojou anime, hanging out with her beautiful, perfect, elegant cat Farrah, and drinking hot cocoa.