Longtime Teachers: Mr. Pearce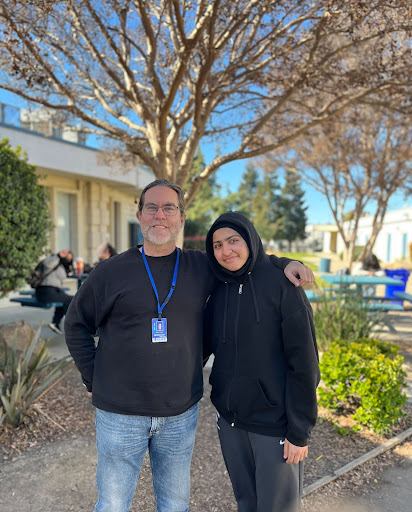 "So you want to teach freshmen?" That's the line I've picked up over my 26 years of teaching. Every time the kids don't get their work done, every time they're not paying attention, and every time they come in late, they are doing typical freshmen stuff. You can't be surprised by it. Having taught for so long, I know what they're gonna do before they do it. You know, it used to be frustrating because I'd work so hard to order my lesson plans.
However, over the years, I've learned to enjoy my students because that's why I'm here. I've learned to look past their imperfections and find the beauty there. By the end of the year, my kids improve as they learn from the mistakes they made early on. That's what my class is all about ― improvement, not just being an "A-student."
Over the years, I've become a more independent thinker: I'm not waiting for anybody to tell me what to teach because my own experiences help me with that. At Irvington, I have a lot of freedom to experiment with new teaching techniques. With the onset of the pandemic, I was able to use these methods to bring more creativity into my classroom to engage the students and help them grow.
I think the benchmark culture here also helps teachers nurture their students to become sharp-looking young adults. Benchmarks begin during freshman year with the change project and it carries on until senior year when students have to do their quest testimonials. The project encourages students to get out into the world and contribute to the community. When I see quest testimonials, sometimes I can't believe I'm looking at a 17 or 18 year old because they look so professional and mature. It's definitely a proud moment as a teacher.
Realizing the value of these benchmark projects, I decided to step up and lead the Change project, which is the foundation for all the benchmark projects. I never knew that I could do something like that until I got here. I seized the opportunity to lead it because I saw other people doing the same type of thing. Teachers here were coaching, they were advising, and they were doing all kinds of amazing things. That inspired me to be more than just a teacher and seek new opportunities –– a lesson I hope to pass down to new teachers at Irvington.
I've learned that being a teacher is no easy feat. You have all this material prepared and you need to know how to manage your classroom, grades, schedules, etc. It's hard to do all that and still have any life left over. It's important for teachers to get their sleep, exercise, and socialize so that they don't wind up resentful of the job because it demands so much. If work and life are not in balance, teaching becomes a negative experience. That's not why teachers like me come here. We come here because we care about the kids and want to help them be their best selves. So to answer my question: "Yes, I do want to teach freshmen because I love what I do."
About the Contributor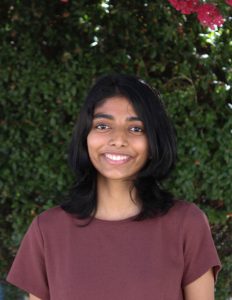 Ananya Anand, Humans of Irvington High Editor
Ananya (12) is excited to be a Humans editor at the Irvington Voice this year! She joined the Voice to highlight Irvington's beautiful, eccentric, and diverse community. In her free time, Ananya enjoys binging ATLA, writing poetry, and hanging out with her friends. Her IG is @ananya_anand05