Irvington Memories Word Cloud
Quotes:
"Waking up early in the morning, packing up the buses, bus karaoke + bus talks + bus games, arrive at band review place, rush to change, performance time, hanging out and eating food, award ceremony, winning, bus ride home, hanging out again and eating dinner, feeling good because the day was fun" – Kenny Luu (11)
"Having the one meaningful and productive class period on my high school career and doing it with a group of smart ppl who meshed well was very cool and also crying over A Thousand Splendid Suns" – Alex Guo (11)
"Don't worry guys, at the end of the day, it's not the destination that matters. It's the friends you made along the way." – Kyle Peng (11)
"Freshman year a car took out an electrical box and there was no electricity for a week. They dug out a portion of the hallway to fix it." – Naia Dalal (12)
"Anything, everything is Hallford now" – Lyssa Li (12)
About the Contributor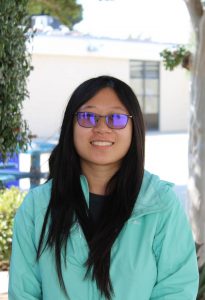 Nichelle Wong, Staff Writer
Nichelle Wong (12) is a staff writer for the Voice. This is her first year here, and she looks forward to expanding her repertoire outside of creative writing to include journalism. In her free time, she enjoys folding origami and planning imaginary conversations.