Irvington Track and Field Bests James Logan High School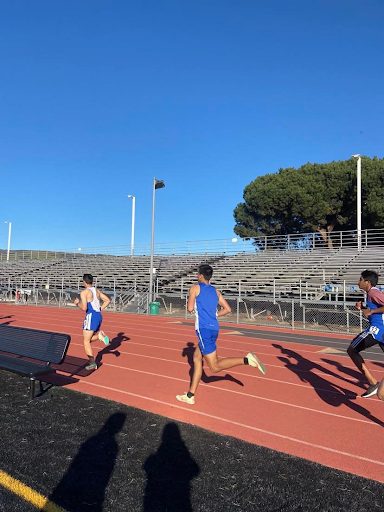 On March 10, 2022, Irvington Track and Field had a meet against James Logan High School at the Washington TAK stadium. Several participants set season and personal records including Peter Rosario (11) who completed the 1600 meter event in 5 minutes and 5 seconds and Hailey Jaksa who placed first in the women's high jump event with a personal record of 4 feet and 5 inches.
Captains Samuel Forbes (12), Alex Kwok (12), and Arsheen Pancar (11) performed well too. Forbes placed first in the 3200 meters with a time of 10:39 and second in the 1600 meter with a time of 4:53. Kwok placed fourth in the 400 meters event with a time of 58.01 and Pancar placed second in the 800 meters event with a time of 2:55. This meet was the first one this year following a year of virtual but the captains believe that it hasn't impacted the team significantly.
"Covid hasn't had as much of an impact this season as it did last season," explained Pancar. "Comparatively, the team is a lot bigger this season than last season and just from the first race, you can tell that we're a lot faster than last season which is really exciting."
Some of the other highlights from the meet include Veda Raja (12) placing first in the 800 meters event with a time of 2:49, Jerry Zhao (12) placing sixth in the 100 meters event with a time of 12.47, and Roumen Zarkov (12) placing first in the pole vaulting event with a height of 9 feet, which is nearly 2 feet more than the second place winner. Hailey Jaska placed second in the long jump event with a personal record of 14 feet and 1 inch and Dan Malahom (11) also setting a personal record in the high jump event with a height of 6 feet and secured second place.
Ryan Brahan (12) was one of the teammates that was able to set personal and season records at this meet and is looking forward to the rest of his final season of track and field.
"I placed second in the 800m, around 10th in the one mile and 13th in the 200m," stated Brahan. "I was generally pretty happy with my times and I had season records in all three events. My personal goal this season is to get a 2:15 in the 800 meter time."
Overall, the team performed really well at their first meet of the year and are looking forward to the rest of the season.
"As with any competition, it is important for us to take the mistakes we made and improve on them at practice with intention," explained Kwok. "We now know what needs work, so in practice, we will just hammer out weakness until the next meet where we can readjust and figure out what else needs to be hammered. By doing this we will be ready for our actual goal- MVALs and beyond."
About the Contributor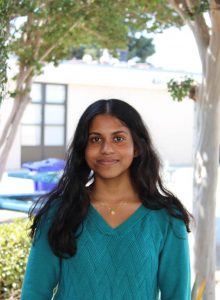 Anushka Nair, Humans Editor & Editor-in-Chief
Anushka Nair (12) is excited to be Vol. 30's co-Editor-In-Chief along with Geetika and co-Humans Editor along with Tanmay. She joined The Voice as a sophomore after obsessively reading the paper during advisory and finds it to be one of the best decisions she made in high school. When she isn't bothering staff writers about scheduling their interviews, you can find her reading memoirs, hiking, and trying out new restaurants.