Homecoming Court Top 4: Isabelle Hsu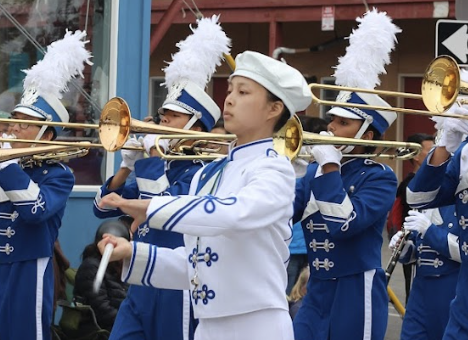 "Throughout the past 3 years of my time at Irvington, even during the year when
everything was online, I've always cheered on students running for Homecoming King and Queen. Now running myself, this year's homecoming experience has definitely been a lot more exciting for me.
I had made up my mind to run for Homecoming royalty even before my senior year. However, it felt a bit awkward at times when many of my friends also ran. It felt strange because we were running up against each other, but I felt a sense of relief after making it onto court and receiving sincere congratulations from fellow candidates who told me they would vote for me in the next round. It's honestly very touching to have such supportive friends.
During my time at Irvington I've been very involved as the Varsity Drum Major and Co-Fieldshow conductor of our school's marching band. I am also the co-founder of our school's Neurodiversity club and host monthly Neurodiversity education meetings. Through this club, I feel like I am supporting a group of traditionally quieter individuals- some who may be even quieter than me! I feel called to speak and advocate for this unique group of people with my own voice, no matter how limited it may be. I've also remained an active member of our school's Youth Alive Christian club.
I feel very honored that people are recognizing the contributions that I've made to Irvington by nominating me for homecoming court. I know that I've never really been one of the most 'popular' ones amongst my peers, and sometimes I'm kind of awkward and get easily lost in conversations, but I'm really glad that many people have chosen to support me in this way. I know that I've won a lot of top awards as a drum major, but in all honesty, I doubted how far I would make it because I'm not the type that does very well in a lot of social situations. But I've learned to not underestimate people's consideration for people like me- kind of an atypical, quiet, and sometimes awkward leader.
One last thing: my advice for underclassmen is to join marching band! (and tell your middle school siblings and friends to register as well!) The music, experiences, friendships, and the support that I've received through band will stick with me for life."
About the Contributor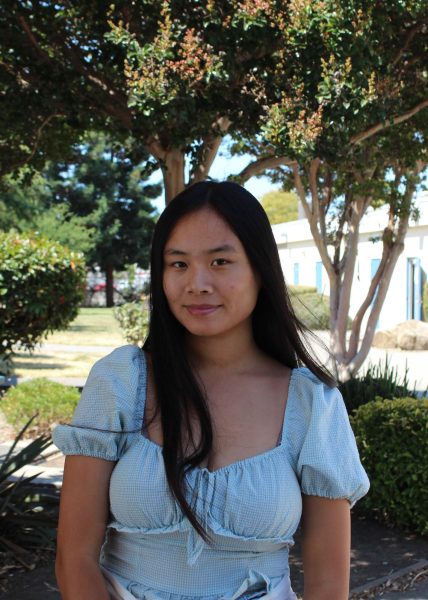 Serena Luk, Editor in Chief/Student Life Editor
Serena Luk (12) is looking forward to her second year in The Voice as Editor in Chief and Student Life Editor. As Student Life Editor she hopes to bring more attention to the diverse array of activities at Irvington. Outside of school, Serena enjoys playing tennis, collecting glass drinkware, and a *lowkey* unhealthy caffeine addiction :,)