Winter Week Recap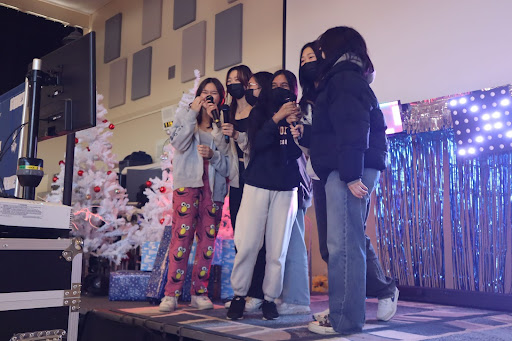 A Battle of the Ages
What was unique about winter week was the fact that it was a district wide competition, meaning students from all schools including American, John F. Kennedy, Washington, Newark Memorial, and Mission San Jose High School were competing for spirit points through various spirit days, coin drives, and rallies.
Coin Drive
The coin drive was a way for students to take away points from other schools. For every dollar, 100 points would be subtracted from the school of the donor's choice. Hilariously, this resulted in an ongoing rivalry between schools, with Mission San Jose stealing 2200 points from us, leaving us dead last on the first spirit day. All fundings went to Viola Blythe Community Service, Tri City Food Bank, and Animal Assisted Happiness.
Dress Up Week
The first week consisted of dress-up days and a week-long coin drive, in which students could earn points for their respective schools. The dress-up days included Pajama Day, Timber Tuesday, White-Out Wednesday, Ugly Sweater Day, and Blue Crew Friday.
Snow Globe Making
On Wednesday, December 14th, ASG hosted a snow globe making activity during flex in the cafeteria. Students were given mini cylindrical jars decorated with Christmas accessories such as snowflakes, plastic pine trees, and glitter. After personalizing their snowglobes, they would pour in a mixture of glycerin and water and (idk something cheesy abt wow watching their hard work exist).
Cookie Decorating
On Thursday, December 15th, the cafeteria was flooded with eager (and hungry) vikings for the cookie decorating activity. However, while people needed to fill out a form to book a seat, due to the popularity of the event there was still a shortage of cookies. Despite this minor setback, the event was a festive success. From classical shortbread to M&M, there were a variety of flavors to choose from. Students were provided three colors of icing, including red, green, and blue, along with a wide selection of sprinkles. "It was a bit of a bummer that not all our friends could get cookies," recalls Shamita Bhattacharjee (12). "But it worked out in the end because we split ours and made a broken heart out of icing."
Karaoke
On Thursday, December 15th, ASG transformed the cafeteria into a lunchtime spectacle, complete with stage lights, booming speakers, and a display screen used as a karaoke machine. Songs sung included "Have Yourself a Merry Little Christmas," sung by Anika Konkati (12) and Avril Brown (11), "What Makes You Beautiful" sung by Rohan Bodla (12), Tanish Sathish (12), and Tristan Xu (12). Though the show got off to a slow start, groups quickly started volunteering. The show went on past the lunch bell, with spirited enthusiasm fueling the singers.
Hot Chocolate
On Thursday, December 15th, ASG also handed out hot chocolate. The line grew quickly, eventually spanning halfway across the courtyard.
Goodie Bags
On Tuesday, December 13, various students from ASG handed out goodie bags filled with mini candy canes and assorted squishy animal toys. "The goodie bags were cute," said Gianna Abbotts (12). "A lot of people were happy about [getting them]."
ASG's new take on Winter Week proved itself successful despite Irvington's shortcomings in the inter-class competition. Students were able to relax and take their minds off of finals while enjoying fun holiday-related activities with their classmates.
About the Contributors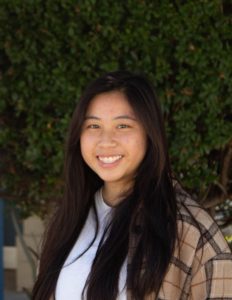 Rosalyn Weng, Opinions Editor
Rosalyn Weng (12) is the Opinions Editor for Volume 31 of the
Voice
. She's passionate about sharing her love for writing, editing, and filmmaking. She's most excited about finally being able to brutally destroy J1 kids' articles (lovingly). She apologizes in advance if she calls your writing "so bland that even Gordon Ramsay is quaking."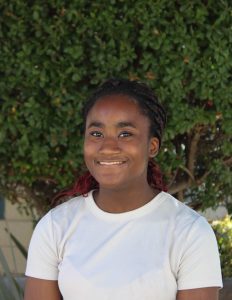 Mykal Mashack, Humor Editor
Mykal (12) is happy to be back for a third year at The Voice, this time as Humor Editor. Off the record, she likes pretending to be productive, writing, and reading. If she's not doing any of those things, she's trying not to get pulled over for her bad driving skills.