31.5 -FUSD Board Considers State Budget Proposal, SRO Staffing, and Reusable Dishware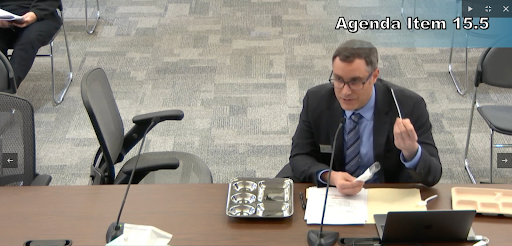 On January 23, 2023, the Fremont Unified School District (FUSD) Board had its monthly meeting in which the members discussed Governor Newsom's State Budget Proposal, SRO staffing, and a new pilot program to implement reusable trays and utensils in FUSD schools.
The meeting kicked off with a review of the state budget proposal, giving emphasis to what it means for FUSD. Currently, Newsom believes California's economy is experiencing slow growth, not to be confused with a recession. The state reserves have been kept full in preparation for an economic downturn. So far, these reserves have not been touched. Some notable changes in this year's budget proposal included a lack of COVID-19 relief funding for the first time in the past 3 years, as well as a lack of pension relief.
Newsom also predicts that General Fund revenues will be $29.5 billion lower than in the enacted budget from June of 2022. About 40% of the state's general fund is intended to be allocated to K-14 education, though FUSD will only see a fraction of that amount.
Similar to the previous year, personal income taxes are expected to generate a majority of the state's revenue for the coming year. Newsom is projecting a higher income tax, displaying an optimistic outlook on tax revenues and expecting an economic rebound within the next few years.
More importantly for FUSD, there are no additional dollars going to pension funds. This means that the money allotted to paying teachers is likely to remain the same, diverting less money towards pensioned employees.
Additionally, there is an expected 35% reduction in the Arts, Music, and Instructional Funding Block grant. While the title suggests its usage go toward funding for arts and music education, the fund is fully discretionary and districts are free to use it towards whatever requires the appropriate funding. According to trustee member Larry Sweeney, "[FUSD is] going to have to use it for operations because we don't have the money to fund the multitude of unfunded mandates that the state has given us." Currently, the board has not approved any ways to make use of the funds.
The topic of SRO staffing and bias came up with the mid-year SRO report. Plans to implement mental health services, human trafficking recognition programs, school shooting prevention plans, and drug use awareness programs are in motion. Trustee Diane Jones voiced concerns over potential SRO biases against students of color, noting that recent apprehensions were all made against non-white students. The board and the Fremont Police Department are looking into ways to approach the issue of racial bias.
The school board was also met with a proposal by the Child Nutrition Services (CNS) to implement reusable dining ware. The CNS found that approximately 1 million spork kits (sealed plastic bags that contain a plastic spork, plastic straw, and napkin) were used per year. To reduce waste, they have piloted a program that introduces reusable stainless steel lunch trays and utensils in cafeterias. FUSD will be contracting out with DishJoy, a cleaning service that will transport used trays and utensils to their facility across the bay. Pilot sites for this program include Forest Park Elementary, Blacow Elementary, Cabrillo Elementary, Hirsch Elementary, and Warm Springs Elementary. This plan intends to increase ease of use for students, eliminate supply chain issues, teach younger children environmental responsibility and sustainable practices, and reduce FUSD's environmental impact.
However, some concerns were voiced from the board regarding this pilot plan. If dishes were not able to be successfully transported, the CNS proposed using the single-use appliances as a backup, which would reintroduce plastics onto FUSD campuses. Additionally, it was unclear how much water was being used to wash these dishes and if that would have a greater environmental impact compared to the usage of single-use trays and utensils. Furthermore, the manufacturing location was unclear, which raised concerns about managing supply in the event of an international trade bloc or tariff. The Board has currently voted in favor of the program with hopes that these issues will be met with practical solutions.
About the Contributor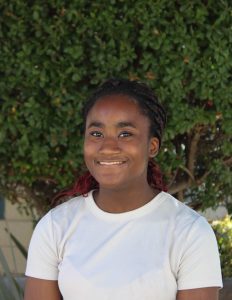 Mykal Mashack, Humor Editor
Mykal (12) is happy to be back for a third year at The Voice, this time as Humor Editor. Off the record, she likes pretending to be productive, writing, and reading. If she's not doing any of those things, she's trying not to get pulled over for her bad driving skills.