Irvington Mock Trial Triumphs at Alameda County Competition
On Wednesday, February 15, Irvington Mock Trial exceeded expectations at the prestigious Alameda County Phillip A. Harley Mock Trial Competition. The competition was held nationwide and Irvington advanced all the way to the Semi Finals in Alameda county. The team cumulatively reached this level by ranking up points through 3 weeks of official sub-level competitions with 6 rounds each. Irvington was placed top 4 amongst Moreau, Piedmont, and Bishop O'Dowd.
The team went against Moreau High School, which has succeeded at the national level for several years now. Irvington was assigned to the Prosecution side of the trial, while Moreau was assigned Defense, and both teams tried to win as many points from the judges as they could. Although Irvington lost Semi Finals, members elaborated that the competition was a success with the teamwork they put in and the helpful feedback they received at the end.
This was notably Irvington's first in-person series of competitions after COVID-19, providing the team with memorable bonding and authentic courtroom experiences in the Alameda Superior District Court.
"It's so much more compelling to be in the courthouse and to be able to hear your voice echo in the entire room," shared Prosecution Captain Ananya Thota (12).
Having previously been used to remote competition, members had to alter the way they prepared for the competition due to the shift from online to in-person.
"It's definitely harder [to compete in person] because when you're online, you can have all your materials on the side," said Defense member Sahana Dasgupta (10). "But [competing] in-person, it's all about preparation, memorization, and really understanding your material."
Competing at such a scope, Irvington Mock Trial prioritized teamwork and building up foundational skills critical to enacting various roles.
"A large factor of our improvement was the fact that we expanded our team to [include two groups,] Gold and Silver, and we've been able to train a lot of our members for two consecutive years," said Mock Trial Co-President Selina Song (12). "Everybody is a lot more familiar with their roles and it's been easier to gel together as a team,"
Aspects that Irvington Mock Trial could have improved on included skills such as theatrics. "Irvington Mock Trial specializes in thinking on our feet, which helps us win verdicts," explained Dasgupta. "However, to win points our team needs to improve on our theatrics and presentation to add a dramatic effect."  Many members appreciated the support from the officer team for inducing confidence and working with each member of the team to construct and improve their examinations. 
Preparation was also a prominent factor in Irvington's success. Preparation started in late September, however during the weeks leading up to the competition, meetings were held daily to practice and simulate the courtroom experience. Irvington's professional attorney coach also met with the team on Mondays to answer technical questions.
"Group brainstorming really helped us reflect on the practice scrimmages we held," shared Song.
Irvington Mock Trial is only expected to improve and achieve greater things in upcoming seasons."We learned a lot of new tactics and strategies and ways to present ourselves, and with all of that combined as well as recruiting new members for next year, we surely have a good chance of making it to finals," stated Dasgupta. 
"I feel really proud of this team," reflected Song. "It's taken many years of continued effort to reach this level, and we've certainly come a long way in a short amount of time."
About the Contributor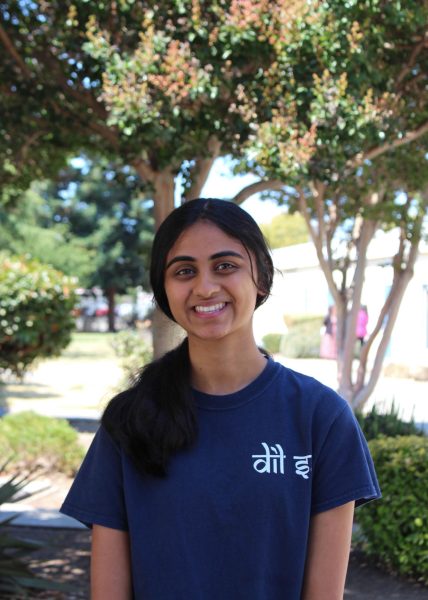 Misha Meswani, Student Life Editor
Misha Meswani (12) is excited to be a Student Life Editor for her second year in The Voice. She joined The Voice to learn more about the behind the scenes of Journalism and explore interesting people/events on campus. This year, she's excited to do more investigative journalism! In her free time, she enjoys eating Taco Bell, hanging out with friends, or listening to Bollywood music.