"Olym-tics"- Olympics and Politics
Sending political messages through the Olympics acceptable
By Rashi Saxena  
A&E Editor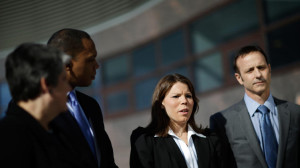 Not much can bring the world together in the way that the Olympic Games do. For three weeks, athletes from around the world compete for Olympic gold, forgetting their political, religious, and cultural differences. However, not everyone forgets those differences. In fact, over the past few years, political messages have become commonplace in the Olympics. In what can be seen as a subtle yet powerful move, President Obama sent a delegation to Sochi 2014 that comprised of, among others, two openly homosexual athletes.
"One of the wonderful things about the Olympics is that you are judged by your merit, how good you are regardless of where you come from, what you look like, who you love," said President Obama, "and that I think is consistent with the spirit of the Olympics." His message is clear: athletes deserve respect, no matter who they are. Sending Cainlin Cahow and Brian Botano (the gay delegates) indicates a step forward for the whole world in terms of acceptance of the LGBT community worldwide. Yet the question is this: Are the Olympics an appropriate platform for such political messages?
In my opinion, President Obama's move was appropriate. Sports competitions having undertones of politics may not be ideal, but such messages are important. In this case, Cahow and Botano, both Olympic medalists, gave an understated message about equality for all. According to Cahow, American reporters seemed more concerned about the "gay delegations" than the Russian journalists were. The Russians she met, whether officials or everyday citizens, were all friendly. Because these two athletes were a statement and not a call for immediate action, this kind of message can be allowed. The delegation did not incite any type of disagreements and the fact that these two were part of the delegation accomplished the task President Obama wanted. No one from the US is directly asking Russia to change anything. The idea being brought to attention was enough for these games.
While mixing Olympics with politics seems like a mess, if it can be carried out with the simplicity of the US delegation in the Sochi 2014 opening ceremony, I find these messages to be suitable for the occasion.