Legislative Blunder: SCA 5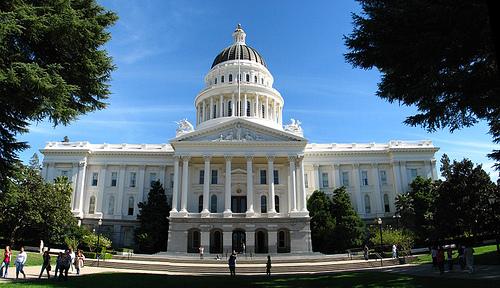 A vote for SCA 5 is a vote for discrimination
By Chandni Patel | Student Life Editor
Getting into a good college became a lot easier when the Civil Rights Act of 1964 outlawed discrimination in public accommodations and in voting. Prop 209 reinforced ideals of the Act in California. Senate Constitutional Amendment 5 for California may as well tell the Civil Rights Act and Prop 209 to take a hike.
Proposed by Democratic Senator Edward Hernandez, SCA 5 would once again allow UCs and CSUs to consider race in admissions processes. According to the San Diego Union-Tribune, Senator Hernandez claims that Prop 209 was a mistake and that admission of minority students to public institutions of higher education has dropped in California. While the state Senate bought that utterly baseless line, I sincerely hope voters do their homework before the 2016 election, when, according to the LA Times, SCA 5 will most likely be on the ballot.
Statistics from the California Department of Education show that minority admissions in UCs and CSUs have actually increased since Prop 209. African American enrollment in UCs increased from 4% to 4.3% which, admittedly, may not seem like much. However in a school system of over 100,000 students in a state of over 38 million people (of which African Americans comprise only about 6%), this change is nothing to scoff at. Hispanic admissions increased from 14 to 28% and Asian admissions increased from 32 to 36%. In fact, the only race where admissions decreased significantly is in white admissions, where the rate dropped from 41 to 28%. The CSUs, which enroll nearly half a million students, follow a similar pattern of admissions.
While the numbers are compelling, there is no doubt that even without the statistics, SCA 5 is turning back the clock to times of inequality. The California Constitution Article 1, Section 31 says "The State shall not discriminate against…any individual or group…in the operation of public employment, public education, or public contracting." SCA 5, by proposing to remove "public education" from this statement, obviously implies that the state could discriminate against certain races in public education.
The UC system currently uses a system of "colorblind" admissions: race is not considered a factor for admission (or so is claimed). Chancellor Gene D. Block of UCLA has openly spoken against colorblind admission on his web page, citing "diversity" as his reasoning. In a state of minority-majorities (where minority groups make up a majority of the population) diversity is unavoidable; we are all bound to be different and this is reflected, even in colorblind admissions. However, with colorblind admissions, we are ultimately judged by our merit and not by the irrelevant circumstance of our race. By Chancellor Block's reasoning, diversity means that, while everyone is different, some people will be penalized for it. Why? Because they are not different enough.
In Fremont, majority groups are Asians and whites who, according to World Media Group, account for 50.6% and 32.85 % of the city's population, respectively. No matter how hard they work or the merits they have, students in minority-majority groups in California will be considered inherently inferior because of their race. In a country that has striven for equality for centuries, one that emphasizes that our insides are the same, no matter what is seen through our eyes, SCA 5 would only be another blemish in our history books.