Irvington Alumnus Plays at Super Bowl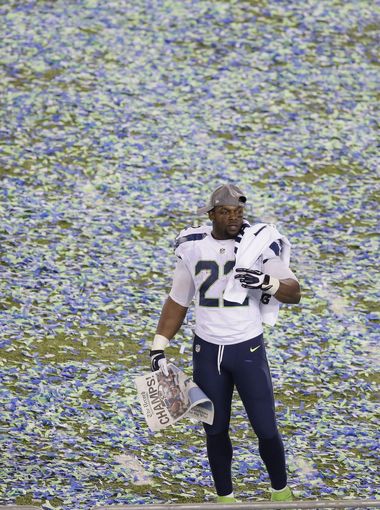 Irvington graduate Robert Turbin gets Super Bowl Ring
By Rohit Dilip | Staff Writer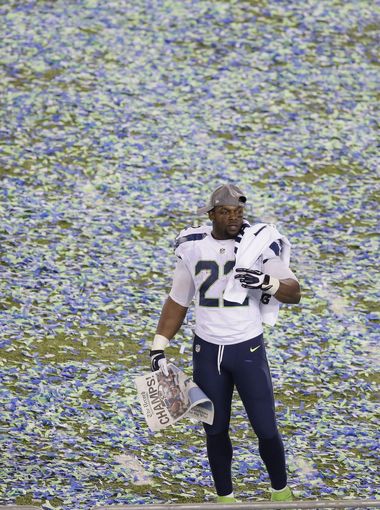 Seattle Seahawks running back Robert Turbin played in the Super Bowl on Sunday, February 2nd, 2014. The Seahawks defeated the Denver Broncos 43 to 8, the third largest point difference in Super Bowl history.
Turbin played as running back throughout the season for the Seahawks. In the Super Bowl, he ran for 25 yards on nine carries, primarily in the second half of the game. Throughout the season, Turbin rushed for a total of 264 yards with one fumble.
Robert Turbin was raised in Fremont, and attended Hirsch Elementary and Horner Junior High School before attending Irvington from 2003 to 2007. As an all-star football player, he led the Irvington team to their first league championship victory since 1983 in his junior year, and continued to play for Utah State University, gaining 1296 rushing yards, 418 receiving yards, and scoring 18 touchdowns.
He had difficulties throughout his career—in addition to a crippling knee injury that took him out of the 2010 season, he lost two of his siblings. His sister Trina died of multiple sclerosis at the age of 21, while his brother Lonnie was shot and killed at the age of 35. Despite these tragedies, Turbin persevered and was drafted by the Seattle Seahawks as the eleventh pick in the fourth round of the 2012 NFL Draft.
Although Turbin was too young to join the varsity football team as a sophomore, when he joined as a tailback and slot receiver in his junior year, he immediately excelled. He took the team to the NCS Championships for the first time in 44 years. He was coached by Wayne Stone and Bob Spain.
"Football always was his dream and passion from his early age," said Stone. "I've never seen anyone work harder than Robert, he always put the team before himself." Like many people who knew Turbin, Stone is extremely proud of how far Robert has come. "I feel so very, very, very proud," said Stone. "As if he's one of my own children. I always knew he was special."
Now, seven years later, Turbin still returns to Irvington now and then. Last year, he came to see his jersey being retired. Turbin may be returning to Fremont this summer to participate in a youth football camp.