Girls' Basketball overpowered by Logan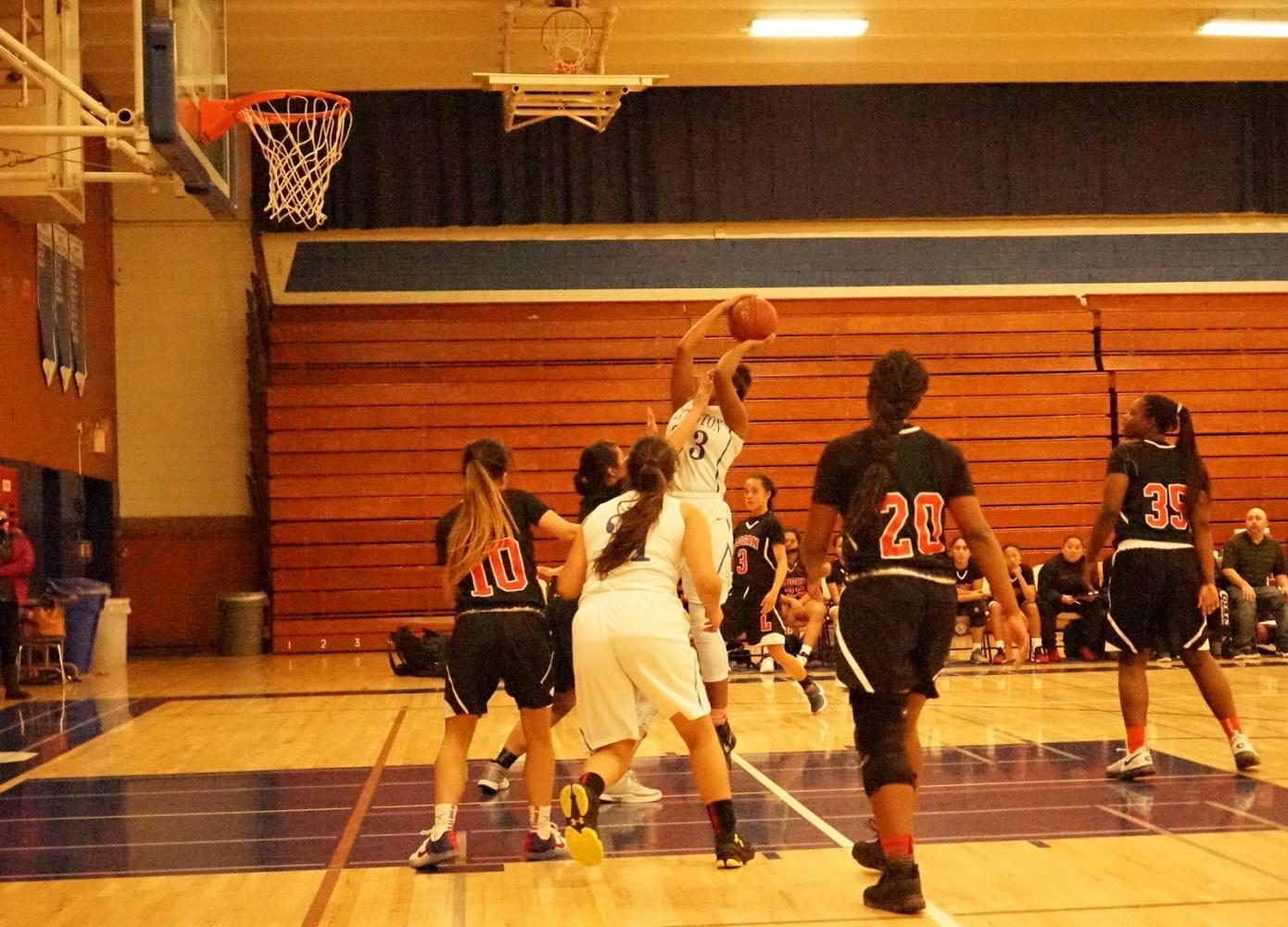 Irvington's girls' basketball faced off against Logan on Jan. 24 in the Irvington gym. The Junior Varsity team lost 23-59 while the Varsity team lost 36-84. Irvington's JV and Varsity teams maintained a positive mentality despite loses and showed great sportsmanship.
Logan's JV team increased their lead throughout the game, gaining more confidence in three-point shots and breaking through Irvington's defense. Irvington had a tight defense in the first two quarters, making it relatively difficult for Logan to score. But in the third quarter, Irvington had problems with the ball being stolen by the opposing team while they were on offense. They were also unable to rebound the ball after Logan missed shots, giving them fewer chances of playing offense and scoring. With Logan quickening their attack and making more consistent shots, and Irvington scoring only four points from mostly free throws, Irvington's deficit increased from 11-22 to 15-52. But Irvington was not disheartened and continued to fight during the fourth quarter. Their tight and organized defense slowed down Logan's scoring and they were able to score eight points to match Logan's seven points in the last quarter.
"I think that during the first half of the game, we worked as a team and stayed in the game," said sophomore Gianna Targuini. "But we lost focus and tried to score individually, so we lost it and gave the ball away."
Irvington's Varsity basketball team also lost by a rather large margin. The game started off fast paced and energetic. Both teams exchanged points and passionate cheering erupted from both Irvington and Logan supporters on the bleachers. But towards the end of the quarter, Irvington had many turnovers, trailing Logan 13-27. During the second quarter, Logan often got offensive rebounds after a miss, pressing on Irvington's defense, while Irvington was troubled by Logan's tight defense and attacks accompanied with powerful passes. Although Irvington's layups became more consistent and started to break Logan's defense during the third quarter, it ended at 30-67. During the fourth quarter, both teams slowed down, with Logan having more failed 3-point attempts and Irvington playing offense with hesitation. However, Logan managed to further expand their already impressive lead by 48 points.
Throughout the game, Irvington had a great mentality and remained focused despite losing by a large margin.
"I think we were a good team after all," captain Priyal Thakral (11) said. "We all played together, but we just need to be more aggressive when playing offense."
"We also need to be more calm, instead of rushing everything." said captain Hannah Lee (11).
"Logan is obviously a great team."said coach Mike Senadenos. "We didn't do a good job boxing out, but we did a decent job attacking the rim, we stayed strong and we just kept fighting."
Coach Mike said the team will work on getting back on defense, boxing out, and not rushing shots after this experience. Irvington girls' basketball team will continue as a more united, determined team and come back stronger after this defeat.
About the Contributor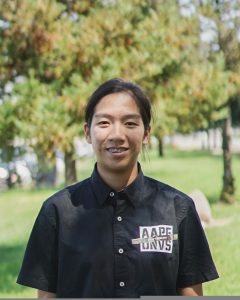 Annika Yong, Photos and Web Editor
Annika (12), is the Web and Photos Editor of the IHS Voice. She has been in journalism for three years and enjoys writing spotlights and investigative articles.