JV Soccer Earns Narrow Victory Over Washington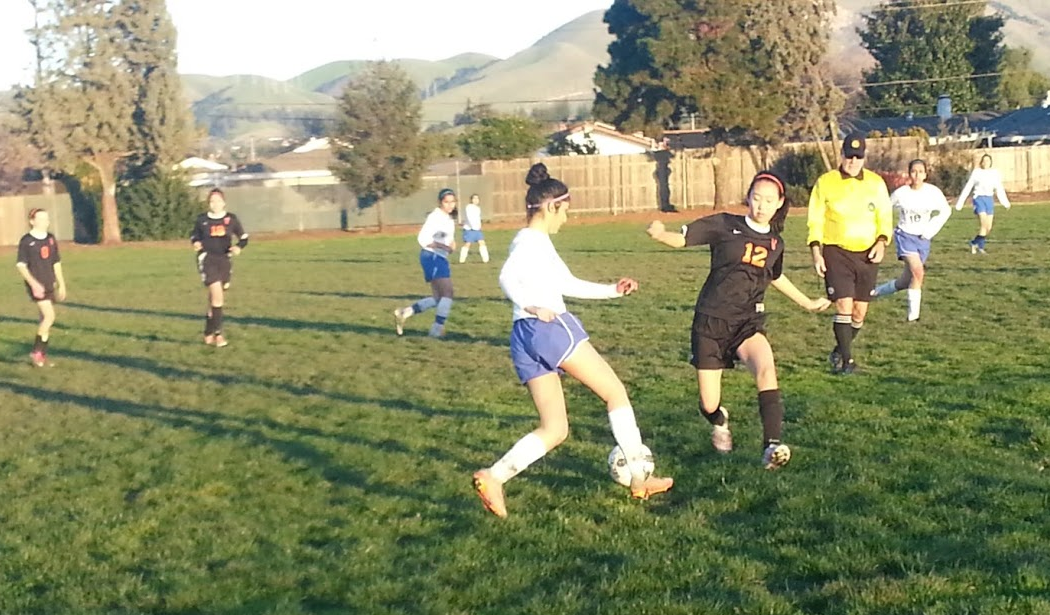 On a frosty afternoon, the Irvington JV Girl's soccer team clutched a narrow victory over Washington's Huskies in an action-packed 1-0 game. Playing at Irvington's outmost soccer field, the Vikings were looking for a rematch after their 1-0 defeat in a previous game.
In the first half, Washington and Irvington clashed for ball control in the mid-field, when Washington fumbled on a long pass and the ball was intercepted by midfielder Ayushi Prusty (11). The quick interception, followed by a long pass to the forwards earned a one on one with the goalie without any defenders. In a curious decision, the referee did not call offside, and Irvington scored the only goal of the game within the first 15 minutes.
The game quickly turned defensive after the goal, and the first half was focused in the midfield. Sporadic interceptions and attacks occurred, but no more than two shots on target occurred for both teams.
In the second half, the stamina battle over constant field-wide sprinting quickly turned towards Irvington's favor. Muddy conditions, several tackles, and the cold weather slowly took its toll on the players, and both teams started to slow down. However, Irvington managed to dominate ball control in the second half, and had shot three shots on target. In the last two minutes, Washington intercepted a defensive pass and rushed towards the goal in a last-minute one-on-one with the Irvington goalie. Luckily for Irvington, the shot was off-target by a few inches, hitting the goal post and flew out of bounds for a goal kick.
Both teams were in transition years, and because much of the former JV team had either moved up to Varsity or graduated from Irvington, a lot of new talent started their first season this year.
"I'm proud of their effort and intensity this game. They were really stepping up," Coach Tori Salazar said.
The game was their second win of the season.
About the Contributor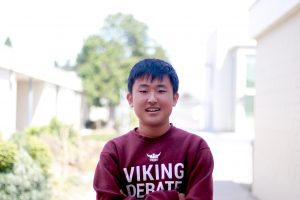 William Yoo, Staff Writer
William (11) is a staff writer and opinions apprentice for Volume 25 of The Irvington Voice. He loves good discussions, reading, and philosophy. He's also a nationally ranked debater and VP of the debate team. In class, he'll probably be studying for the calculus test next period or editing endless articles. Was a cynic, then an idealist, now unsure.