Mr. IHS dazzles Irvington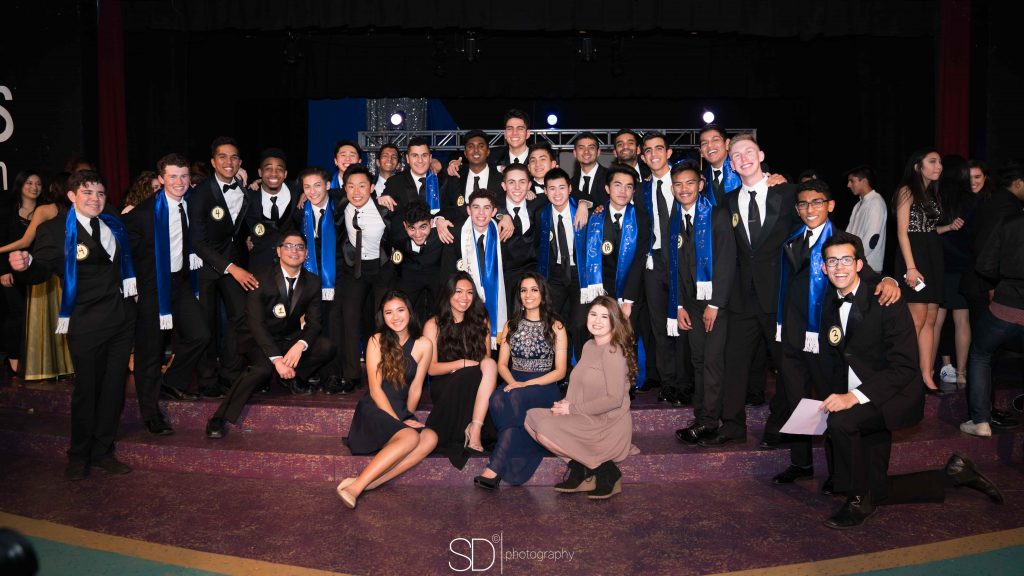 On Feb. 25, Irvington senior boys took to Valhalla's stage, singing, dancing, and acting in hopes of winning a $500 scholarship from MECHa and the title of "Mr. IHS 2017." Seniors Justin Lee, Ricky Vera, Jacob Parsons, Cal Bridges, and Nate Sullivan were the finalists out of the 25 contestants participating in the ninth Mr. IHS contest. The annual senior male pageant, hosted by MECHa, showcases the diverse talents and personalities of the graduating male seniors. The theme of this year's pageant, which was organized by seniors Alyssa Lao and Anushka Shah. was "Cartoons." Jacob Parsons won first place, becoming the ninth Mr. IHS and taking home the scholarship.
The contestants, dressed as various cartoon characters, opened the show by enthusiastically dancing and clapping to the song "Space Jam." "The Get-to-Know Them Walk," emceed by juniors Kankshat Patel, Alonso Sainz, and Kenneth Nguyen, and senior Kaleea Parungao, provided quick descriptions of each contestant as their senior portraits were projected onstage. Contestants then demonstrated their various talents in acts such as Ashwin Jambulingam, Ricky Vera, and Jacob Parsons' rendition of "Alvin and the Chipmunks" and Mitchell Wexler's solo Impromptu Piano act.
The swimsuit portion of the show followed, and it allowed contestants to show off their physiques and best runway moves. The formal walk, which came next, featured the boys in dapper tuxedos, accompanied by their significant others or family members as escorts. In a heartwarming moment, contestant Lee asked Calvin Phung to be his boyfriend while they were on stage, drawing choruses of "aww"s and cheers from the audience.
It was difficult for judges to pick a winner out of all the contestants. However, Parsons stood out from among the others due to some distinct characteristics.
"The hardest part of judging Mr. IHS is remembering how all the contestants' hard work pushed them to this point of the show," judge and former Mr. IHS coordinator Natasha Kiri said. "However, [Jacob] had a very charismatic, outgoing attitude and was well-rounded in aspects that we were looking for."  
Mr. IHS 2016 Neel Mishra, who returned to serve as a judge, mentioned in his closing remarks that "Mr. IHS was the highlight of his senior year." The newly crowned Mr. IHS 2017 Parsons echoed this sentiment, stating the show was "a dope and rewarding experience and definitely something [he'll] remember for a long time."
"It was really awesome to see our hard work finally become a reality,"  Parsons said. "All the practices and run throughs finally became a real thing. Every single one of the contestants put in so much time and effort to the show, and I'm just so thankful that I got the opportunity to work so hard alongside them. Anyone on the fence about doing Mr. IHS next year should most definitely apply. Sometimes the practices seem daunting and tedious, but all the hard work eventually pays off win or no win."
About the Contributor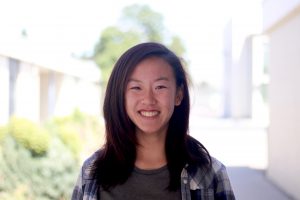 Zarah Zhao, Staff Writer
Zarah (11) is a staff writer and features apprentice for the Irvington Voice. This is her first year on staff. She loves sleeping, dogs, and fries, and also enjoys taking photos and adventuring in her free time. Her favorite places include her bed and SF. Her favorite part of the journalism process is interviewing new people for articles.