Irvington softball leaves Mission in the dust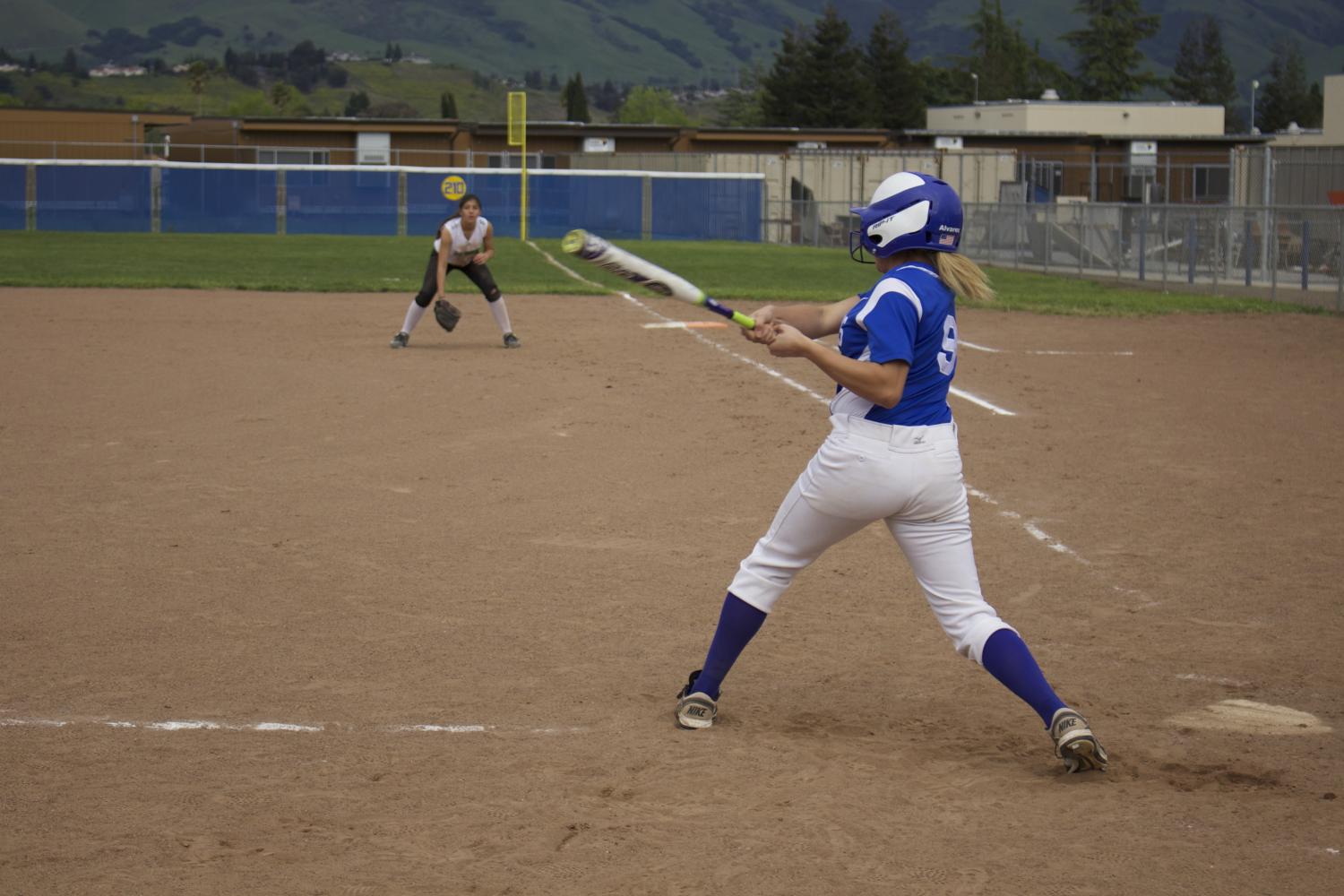 On Tuesday, April 11th, the Irvington softball team went head to head against Mission at Irvington's new softball field. After earning a very large lead in the beginning of the game, the Vikings maintained control and finished with a victory of 11-1.
Mission scored in the first inning, but Irvington was unfazed for the rest of the five innings. With special catches by left, right, and center fielders and working with the basemen, the Vikings gave them no further opportunities to score. They in turn raised the score to 5-1 by the end of the second inning with special performances by Drew Paulus (10) and Cathryn Flores (11). The most exciting moment of the game was when Courtney Sanders (11) scored the first and only home run of the game, bumping up the score to 7-1.
"It felt amazing for myself and for my team," said Sanders. "When we try our best and put in all of our effort a good outcome always comes out."
After this highlight, the team kept up the hard work with special hits by team captains Annelise Alvarez and Noellah Ramos and finished the game at 11-1. Despite this victory, the coach noticed a few things to work on for the next game.
"We need to work on base running," said coach Howard Richie, most commonly known as Coach Jimbo. "We missed a lot of calls that went kind of bad today."
Even though the girls may have missed a few chances to run to the next base and eventually make it to home, the 11-1 victory brought pride to the entire team.
"Mission can surprise you, you can't take any team lightly," said Coach Jimbo. "We had trouble with errors before but I'd say we locked it down pretty good today. It was a good team effort. We just told the girls to have fun and swing away, and that's what they did. They were aggressive."
About the Contributor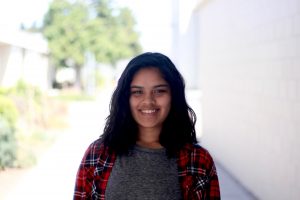 Subaita Rahman, Staff Writer
Subaita (11) is a staff writer and humor apprentice for The Irvington Voice. Her hobbies include reading, writing, watching Netflix, pretending to be funny, and being problematic. In journalism, she enjoys flashing her press pass at events like an FBI agent to get in for free and passive-aggressively roasting articles. She is always free to discuss political issues, conspiracy theories, and Harry Potter. This is her first year on the staff.