Seniors put on a "toasty" Senioritis performance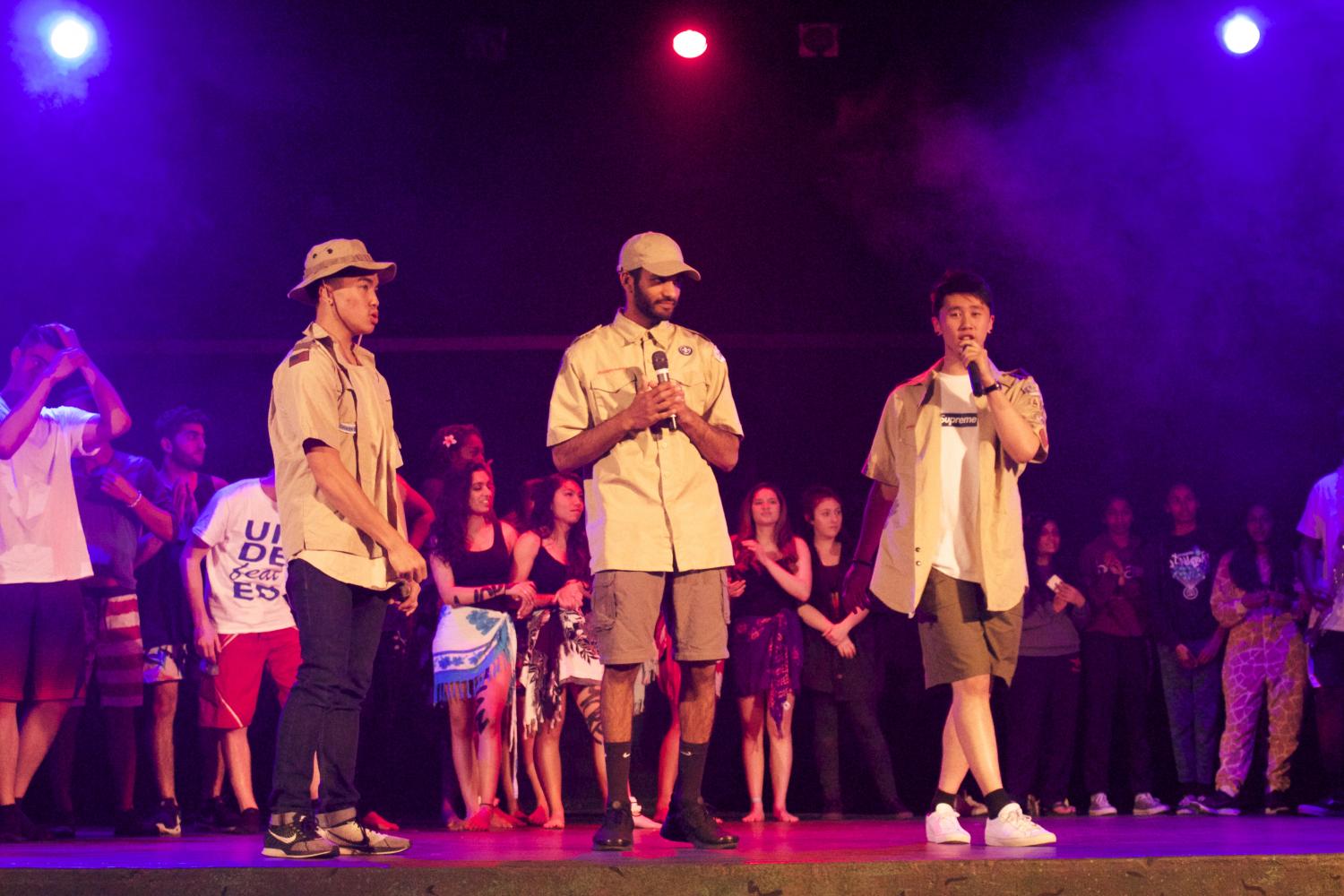 This year's Senioritis, a campfire-themed spectacle hosted on April 12 in Valhalla, featured seniors Joshua Chin, Ammar Chishty, and Dustin Le as the Masters of Ceremony. Although the attendance was lower than last year's, the performances were energetic and enjoyable for both the audience and performers. The show, managing to stay loyal to some traditions, still provided fresh twists and  kept it exciting.
At the start of the show, the audience was greeted with the comforting, crackling sound of a campfire and an introductory video of the MCs being sent to camp as punishment. A delightful performance by IHS's Conservatory Theater on how to survive high school (involving how to fake being smart in an English class and how to change your name to avoid attendance) was followed by a dance by Mr. IHS and a video on a "gorilla" going around campus and trying to scare staff members and students, which resulted in very few actual successes but a lot of laughter. The first act also saw the Daft Punk rendition of #POWER, a rap battle between MCs Ammar and Dustin , We the People's performance of America's Got Talent with their own very energetic host, and an impressive rendition of Bollywood singing by Devanshu Kumar with a piano accompaniment by Sanjay Gupta. Act I ended with another video, this time featuring the random things seniors do, and how certain staff cope with it. Spoiler alert – there's a lot of sleeping involved.
After a brief intermission and short transitions by the MCs, the audience saw a take on Talent Shows (with heavy inspiration from Mean Girls) and the classic performance by ASB seniors "If I Were Not an Irvington Senior", featuring a very lucky Sleeping Beauty who received some heated kisses. Following a performance by mock "midgets" and singing from the group Sexy Pitches, many seniors came out in pairs and triplets to show off their impressive clothing in a fashion show. This preceded the arrival of senior class officers Ashwin Jambulingam and Aneesha Kumar who stepped out in their formal wear to announce the Senior Ball theme – All of the Lights at the San Francisco Exploratorium.
The energy jumped right back with a mock "Boyz in Motion" performed by Amanda Eberley, Veronica Magana, and [name I'm still figuring out], and "Study Habits" featuring Devon Huge, Mitchell Hogle, and Ryan Doolittle. The last two performances were synchronized swimming, which involved a sudden decrease in clothing and a terrifying shark, and a repeat on a cultural rally performance, Ohana. To sum up all the roasting, cross-dressing, and impressive talent exhibited by the seniors of Irvington, everyone gathered up on stage for the last time to sing a hectic Campfire Song and give a proper "thank you" to those who have helped them this year.
"We wanted to thank Mr. Willer and our class advisor Ms. Mattingly for all their help this year," said Joshua Chin. "They were the best."
About the Contributor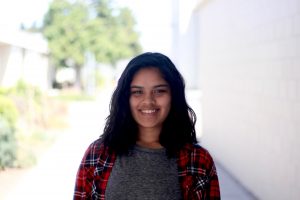 Subaita Rahman, Staff Writer
Subaita (11) is a staff writer and humor apprentice for The Irvington Voice. Her hobbies include reading, writing, watching Netflix, pretending to be funny, and being problematic. In journalism, she enjoys flashing her press pass at events like an FBI agent to get in for free and passive-aggressively roasting articles. She is always free to discuss political issues, conspiracy theories, and Harry Potter. This is her first year on the staff.