WIP Color Run goes through several changes this year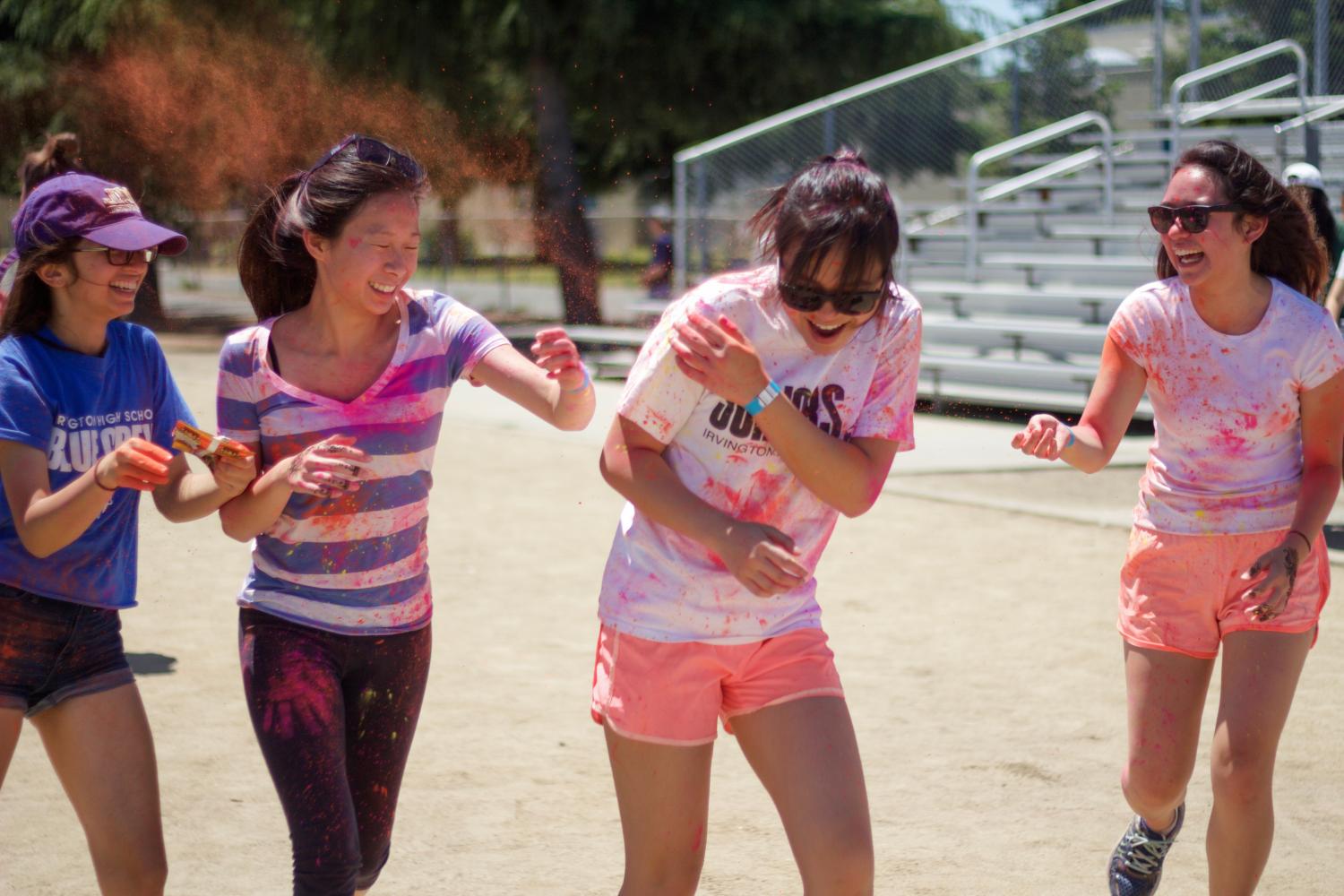 Ayush Patel, Student Life Editor
May 20, 2017
This school year, ASB made several changes to the annual WIP Color Run due to conflicts of interests and new incorporations to the event. Most notably, the color run took place on the black top next to to portables unlike last year, in which the ASB held the event at Gomes Park. This year, ASB raised 950 dollars through the color run, and will donate the money to Shared Hope International, an organization that assists human trafficking victims.
"This year we had a really short notice to plan the color run because we originally weren't going to plan," said Service Learning Co-Commissioner Kareena Wu. "There was a conflicting cancer event at Gomes Park that took place on the same day. But due to pressure from many WIP teachers, we ended up doing it, so we had three weeks to plan it. We just decided host the event at Irvington because we wouldn't have to contact the park, and it would probably get more people because Irvington is within the vicinity."
Unlike last year's Color Run, this year, ASB added a carnival-style theme to the color run, adding several booths such as a piñata, donuts-on-a-stick, and water balloon toss.
"We added the carnival aspect because we thought a three hour color run would be too long and people would get bored," said Wu. "Mr. Lewis also got the guest speaker who gave insight regarding human trafficking around the world."
Vice President-elect Jasmine Tong-Seely (10) added that this year's color run was a success in regards to spacing and timing.
"There was good spacing because the people who helped set up the event mostly understood what was going on," said Tong-Seely. "We figured the timing of the event went really well because a lot of the people said that they'd probably just leave after the color run so having them do those fun booths was good."  
Although ASB could have made the event mandatory for sophomores, they ultimately decided against it.
"Not everyone is free on a Saturday to begin with," said Wu. "Making it mandatory is like forcing people to do service that they aren't passionate about, so making it mandatory causes it to lose its meaning."
Despite keeping the event optional, ASB will attempt to incentivize more students to attend next year.
"We're going to try to get more teacher involvement so more of the sophomore WIP teachers actually tell their classes and encourage them to come," said Tong-Seely. "Mr. V did that, and around 100 students [came]."