WASC visit leads to new plans for Irvington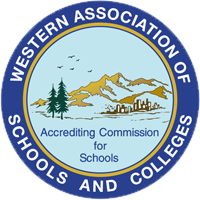 On April 24 to 26, the Western Association of Schools and Colleges' (WASC) visiting committee evaluated teachers, met with students, and discussed potential changes that Irvington can make in order to better its learning environment.  WASC is one of six official academic bodies aside from Middle States Commission on Higher Education, New England Association of Schools and Colleges (NEASC), Northwest Commission on Colleges and Universities (NCA), Higher Learning Commission (HLC), and Southern Association of Colleges and Schools (SACS), responsible for the accreditation of public and private schools across the nation and worldwide. The association's main goal is to evaluate institutions, report on improvements and strengths, and provide the appropriate accreditation.
To begin their evaluations, WASC held an introductory seminar to discuss the vision and mission of Irvington High School. Several students from ASB and other leadership organizations attended the meeting on Sunday.
On Monday, the visiting committee (VC), consisting of seven members of WASC, met with all Irvington teachers at five different Focus on Learning (FOL) group discussions. The FOL groups were divided into groups labeled instruction, organization, curriculum, assessment, and culture. The VC asked each group specific questions in order to develop the final WASC report.
On Tuesday, VC members visited individual classrooms over the course of the school day in order to further assess teachers and the teaching environment. All the data and discussion points collected over the course of these two days allowed WASC to create a final report for Irvington and provide our school its accreditation.
The report laid out three main areas of focus for Irvington to improve upon and make change: continued efforts to close the achievement gap, reducing the number of students that have to go to Robertson, and addressing the needs of the whole child. The final focus was geared toward minimizing student stress, but broadened to really fit all student needs.
"We definitely need more student feedback to help us improve upon these focus points," said Ms. Steward. "We will probably release a followup survey on student stress, and provide the WASC committee with greater iterative data."
Additionally, the VC held a public meeting the Sunday before the campus visit. At the WASC meeting, the topics of competitive stress and high-achieving culture were brought up in terms of the college admissions process. Sam Moturi (12), who was at the meeting, spoke to where the stress comes from.
"A lot of the stress comes from students not pursuing their passions, but instead they invest their time into building a cookie cutter application and a 'formula"' for success. If we really want to stick to Irvington's mission or get rid of the competitive stress, we need to work on getting rid of this competitive and flawed culture."
To take into consideration the opinions of students like Sam, Ms. Steward has implemented action plans for teachers to take part in. For example, students that feel that it would be better if Irvington had a writing center, which specifically helped in writing could recieve it through these action plans. Essentially, a staff survey is released with suggestions on what to do with a particular issue. Staff members then pick to lead the solution, simply support the solution, or not support the solution. The compilation of staff leaders and potential solutions leads to a pathway of change.
"Experience allowed us to know what we accomplish everyday is a little bit mind-blowing," said Ms. Steward. "As much as we have a lot to improve on, the WASC committee was really impressed with all that Irvington has to offer in terms of our CCA, SHAPE, and honors programs."