ASB makes changes to Club Policy
Irvington Speech and Debate members advanced onto the California High School Speech Association State Championships, hosted by Arcadia High School from April 28 to 30. Competitors from across California spent three days verbally sparring on a myriad of current events. As this was the final tournament of the season for both speech and debate, competitors put their best foot forward in this battle of the minds, and many Irvington competitors emerged victorious.
The tournament marked the end of both an extremely successful and trying year for Irvington Debate. This year, the Debate team saw a 60% increase in members, boasting over 160 paying participants from all grade levels. Adapting proved difficult for officers and club leadership, initially, as all but four of the tournaments Irvington competes in have strict caps on the number of participants allowed per school. While such a great number of avid debaters complicated day-to-day logistics.
"We cultivated a competitive atmosphere by forcing people to work hard and show dedication to be eligible for more tournaments," said Debate President senior Rishabh Meswani. "This led to more student attending weekly session and doing work from home".
Irvington Debaters excelled particularly in the Parliamentary category of the tournament, with the students' performance cementing Irvington's status as one the of the top five High School Parliamentary teams in the nation. In the Debate portion of the tournament, Rishabh Meswani (12) and William Yoo (11) placed fifth place overall in California Parliamentary Debate.
On the Speech side, the club also saw a great surge of members and successful performances this year. At States, Speech President Michelle Huang (12) was an International Extemporaneous Speech Qualifier, Hamza Qadeer (11) was a Lincoln-Douglas State Qualifier, and Suki Singh (11) and Mehaa Mekala (10) were semifinalists for Duo Interpretation.
Irvington's performance in this highly competitive tournament left club members both proud of their hard work the past year and hopeful for the future.
About the Writer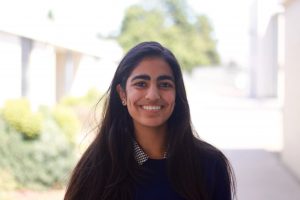 Radhika Munshani, News Editor
Radhika (12) is news editor this year for The Irvington Voice. Last year, she was a staff writer and news apprentice. During journalism, you'll find her writing and editing articles, and probably studying for another class. She enjoys the class community and spirit, and also the free lunches on layout workdays. Aside from journalism, she plays several sports, and is involved in varsity debate and programming ;).