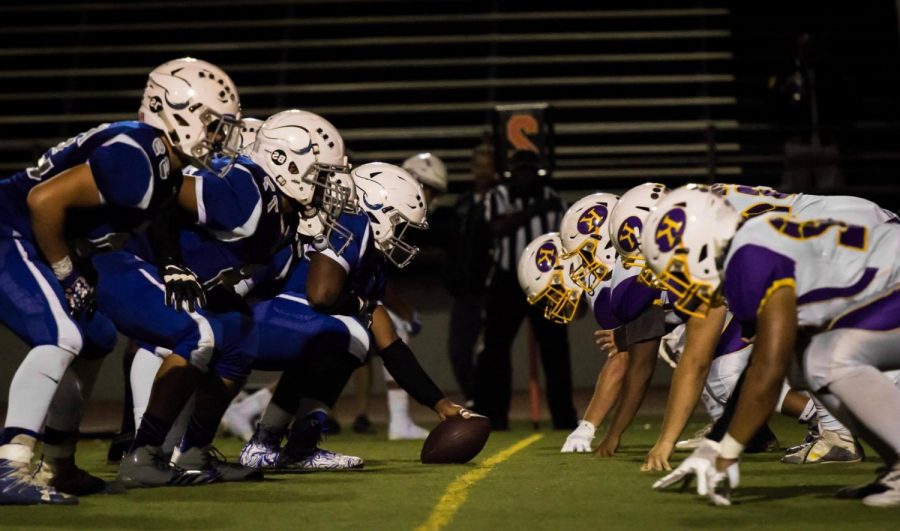 Irvington Falls Short of a Win at Homecoming
Irvington Varsity Football was defeated by Kennedy Varsity Football at the Homecoming game with a final score of 16-24. The game was Irvington's fifth of the season and the first meeting between the two teams. The game came down to the wire and kept spectators on the edge of their seats. However, the Titans pulled away in the final quarter for a victory over the Vikings.
In the first quarter of the game, Kennedy scored a touchdown and two point conversion on their first possession. Irvington would respond with a touchdown of their own four minutes later. After 12 minutes, the score was 7-8 with the Titans leading.
The second quarter was a defensive battle with each team limited to one field goal, bringing the score to 10-11 by the end of the first half. A highlight of the quarter was when the home crowd erupted into cheers after cornerback Damian Stone (10) intercepted a pass. For the moment, the fans were encouraged and optimistic.
The gap in the score widened in the third quarter though, when Kennedy scored another touchdown making the score 10-17. Irvington attempted to hold their own against Kennedy's offense, rallying behind wide receiver and strong safety Kankshat Patel (12), who caught another interception for Irvington. The interceptions, however, would not result in any points for the Vikings.
Not another touchdown would be scored until the last four minutes of the fourth quarter when Kennedy struck again. Wide receiver and cornerback Alonso Sainz (12) responded to the touchdown by scoring a touchdown in the last minute of the game as well, but Irvington fell short of a win.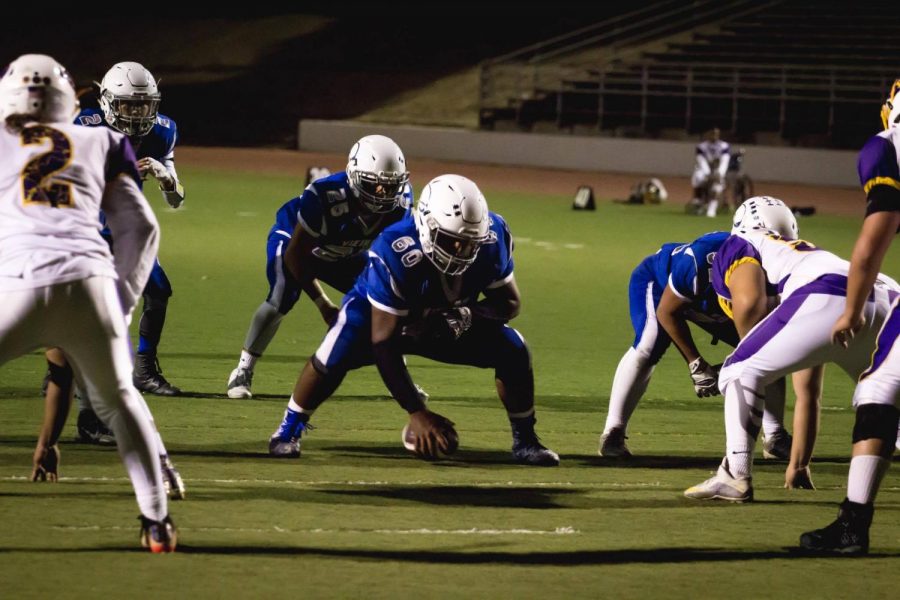 Despite their best efforts, the Vikings were always just a few points behind the Titans. A criticism of their game according to the coaches and echoed by the players were issues in the team's execution.   
"We fought hard, but we didn't execute well. You have 11 people following their own rules. One person doesn't do their job and the whole play falls through. We had too many mistakes and people not doing their jobs well," said running back, middle linebacker, and captain Dalton Evans (12). "We need to work harder, be smarter, and execute better. Everyone knows their job. Everyone has their 1/11, that's what Coach Kaufman says. If you do your 1/11, the team will win. If someone doesn't do it, the play falls through."