Irvington Debate Excels at Parli 1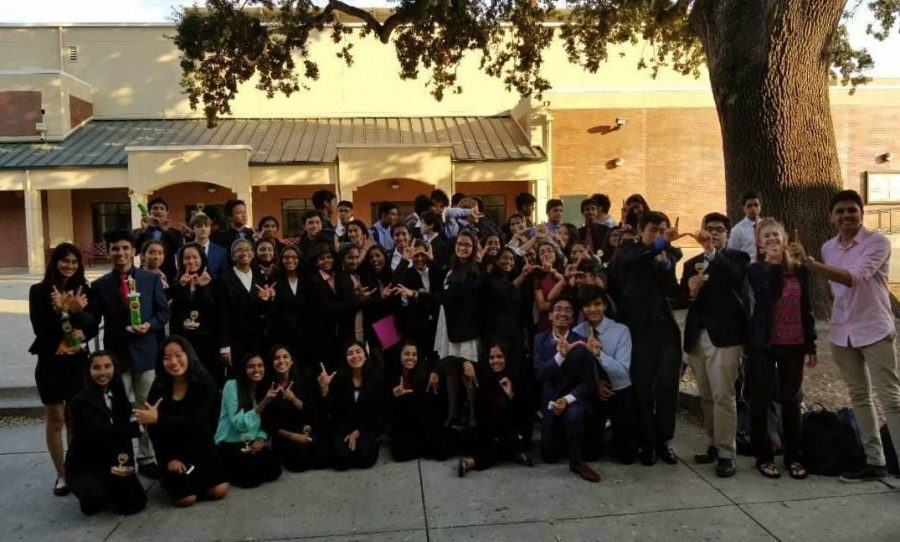 IHS Debate Club started the competition season with Parli 1 at San Ramon Valley High School on Sept. 16. Despite the rushed registration process, Irvington was still able to pull through with a successful tournament record.
Parli 1 was the first of three Golden Gate Speech Association (GGSA) league tournaments. Irvington sent 32 teams to this first tournament; unlike invitationals, GGSA League tournaments have no registration caps, so each school can send unlimited teams.
Each round began with a 20 minute (no Internet) preparation period, which was followed by one hour of debating. Due to the vast amount of competitors from schools all over Northern California, each round was split into two flights (divisions of each round to allow for sufficient judges). Within the three rounds, topics ranged from the benefits and harms of raising the minimum wage to whether national anthems at sporting events are necessary. While the novice and junior varsity divisions had identical topics, varsity had a different set of topics.
Unlike last year's three weeks, teams this year only had one week of preparation leading up to Parli 1. Rushed tournament registration also hampered the club's routine member registration process. Despite these shortcomings, the team surpassed last year's records, as there were four sessions that served as crash courses on the fundamentals of debate.
"I wanted to hold more practice debates and lectures for varsity members; they didn't perform as well," said Debate president William Yoo (12). "But the novices did spectacular."
Teams in all three divisions broke, had more wins than losses. Irvington teams with 2-1 or 3-0 records were awarded trophies.
"[Even] though we sent one less team this year, 14 teams broke, which is one more than last year" said Yoo.
The new members found the sessions very helpful, and they attributed sessions to a major component of their success. The thorough preparation alleviated tension, and made the 20 minute preparation period seem more manageable.
"The time limit wasn't as difficult as I thought it would be," said Drishti Gupta (9). "I [also] expected people to be uptight at the tournament, but I met a couple of really nice people."
Yoo wishes to conduct more practice debates and lectures in the upcoming months to boost club performance. Irvington Debate looks forward to more prestigious tournaments to come in the season.
About the Contributor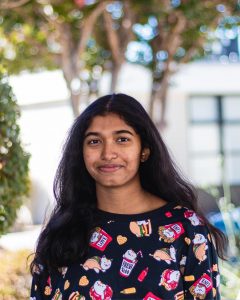 Srinidhi Sankar, Opinions Editor
Srinidhi (12) is an opinions editor of The Voice. She joined as a staff writer her junior year because she wanted to catch the best of the juicy rumors at school and dish about them. Most of the time you will find her hangry, walking up to thirty minutes to find a fabulous burger or spicy food. When she isn't eating, she'll be watching Trevor Noah or laughing at some good ol' Fox News. The only way you can get her to stop binge-watching dramas is to tempt her with clever puns or treat her to quality bibimbap.