Napa Fires' Effects Reach Fremont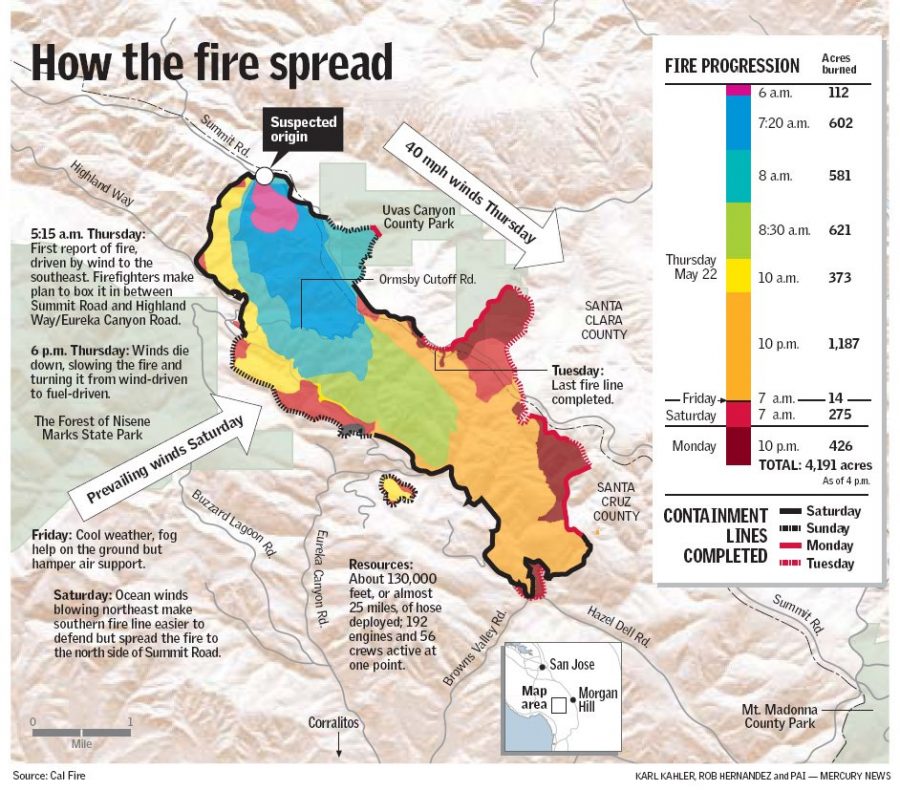 Pia Parekh, Staff Writer
November 11, 2017
On Sun. Oct. 8th, three large fires devastated neighborhoods in the Sonoma, Solano, Napa, and Mendocino counties. The fires, along with two additional subsequent waves of fire, wrecked thousands of homes, displaced over 100,000 people, and killed 41 people, according to The Washington Post. In addition to the fire's harm, black smoke spread to neighboring cities and even affected Fremont citizens.
The smoke proved to be an issue for students who attended FUSD schools. The superintendent, Dr. Kim Wallace, deemed the air quality unhealthy. Thus, schools across the district cancelled all sports and marching band outdoor practices and games. In addition, elementary school students spent their recesses inside, as if on a rainy day schedule.
Parents and students had mixed responses to the district's action.
"While we did receive reports from parents of children being outdoors unnecessarily and investigated each report with campus administration," Brian Killgore, the FUSD Public Informations Officer, said, "we also received calls from parents disappointed certain after-school activities had been cancelled."
According to AirNow.gov, the air quality mostly remained "moderate" to "unhealthy for sensitive groups," which meant that except for special exceptions, most could continue their regular day as long as they didn't overly exert themselves.
Killgore elaborated that the district monitored air quality throughout the week and found, "While [the] conditions [were] certainly not ideal, they were deemed suitable to hold classes as scheduled, provided outdoor activity was restricted."
However, some students believed that the hazardous air quality remained a threat to the well-being of themselves and the community. They issued an online petition on change.org that called for FUSD schools to shut down school altogether at times of unhealthy air quality.
"This is not just a petition so that students can get off school and have a free day; this is to secure the health and wellbeing that we all deserve," wrote the anonymous student who created the petition. "The effects of this wildfire smoke is much worse than we think, aside from already exacerbating the damages of those with lung conditions (i.e asthma, lung disease), this wave of chemicals is deteriorating the health of everybody."
The district office decided to continue holding classes, according to Killgore, since necessary precautions for health were already in place. The staff noted and took care of the students with asthma and other respiratory problems by making sure that they weren't outdoors for extended periods of time.  
"It was a unique, fluid and difficult situation that we learned a lot from and will use the experience to help protect our students in the future," Killgore said.