Capturing the Essence of Feminism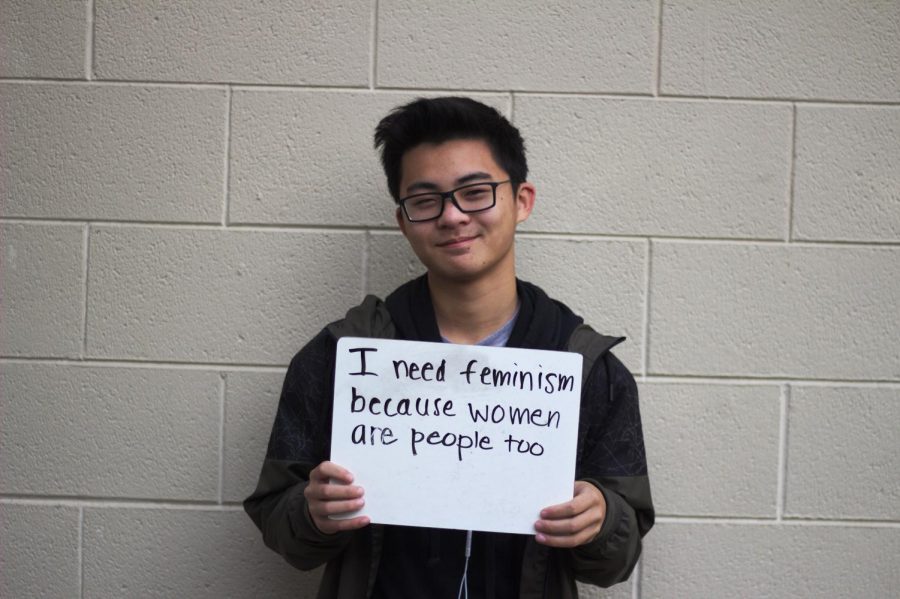 Inspired by the "I Need Feminism Because" campaign, Irvington Club Changing the Face of Feminism held its first feminist photoshoot on Friday, Dec. 15. Club members were photographed with white boards reading "I need feminism because", followed by their personal reason.
In the spring of 2012, a group of 16 undergraduate students in Duke University's "Women in the Public Sphere" course were tasked with a class project that would later raise the profile of feminism. They pioneered the social media campaign "Who Needs Feminism?" and urged people to reflect on why feminism mattered to them. Mainly garnering support on Tumblr, the movement became international. Within a year, British colleges, such as Cambridge University and Oxford University, continued the campaign under the name "I Need Feminism Because". In 2012, more than 700 students took part in Cambridge's campaign over a period of three days.
"We have been seeing 'I Need Feminism Because' campaigns all around the world, including in the U.S. and England," club vice president Anushka Shah (11) said. "It's very inspiring and empowering. When we saw these, we were like, 'Why can't we do this at Irvington?'"
After thorough planning over the course of a month, the club orchestrated their event.
"We want to promote different ideas from different backgrounds, so when people gathered to discuss their own definition of feminism, everyone could relate in some way" club president Tavisha Anand (11) said.
The club celebrated its success with a potluck and believed its efforts to disseminate feminism were attained. The event shed light on not only the issues American women face, but invited members to share their experiences in other countries.
"I've lived in India, and I know how women are not treated equally as men in India," club member Sahithi Vennampally (10) said. "I have personally been through so many situations when women are not given sufficient education or the same rights as men. They are even paid lower [wages] than men."
Changing the Face of Feminism wants to host a photoshoot annually, and hopes to include more teachers in the future.
About the Contributor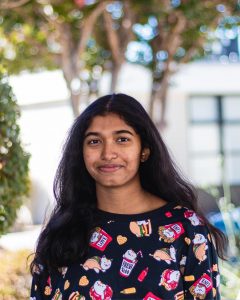 Srinidhi Sankar, Opinions Editor
Srinidhi (12) is an opinions editor of The Voice. She joined as a staff writer her junior year because she wanted to catch the best of the juicy rumors at school and dish about them. Most of the time you will find her hangry, walking up to thirty minutes to find a fabulous burger or spicy food. When she isn't eating, she'll be watching Trevor Noah or laughing at some good ol' Fox News. The only way you can get her to stop binge-watching dramas is to tempt her with clever puns or treat her to quality bibimbap.