Musing For More: Riya Kataria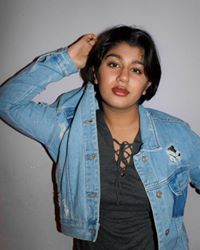 Riya Kataria was ten when she opened her first insurance company. It was for her 5th grade class, and her teacher's "Dylan Dollars" were the currency. For the price of 50 Dylan Dollars a week, Riya would refund any of her classmates' damaged Dylan Dollars for clean, crisp ones of her own. Since her customers were paying more for her services than they were damaging Dylan Dollars, Riya made a substantial profit.  By the end of the year, she had earned over 1000 Dylan Dollars. The second highest was 250.
The next business venture came around during Riya's freshman year from a rather unlikely origin: the Change Project. After discovering that a significant portion of commercial lipstick contains trace amounts of lead, Riya's group decided to centralize their project on commercial cosmetic waste. They created a company called Make A Change Lipstick, which served as the service portion of the project. This involved collecting crayons around their neighborhoods and transforming them into healthy, eco-friendly lipsticks by melting them down with other ingredients like coconut oil. The lipstick sold at a fraction of the price of commercial lipstick, and the project was a massive success.
Most people forget about their Change Project after freshman year, but Riya took her group's idea a step further. Over the summer, she rebranded the company as Musing and created a new website. The following day, she produced over 50 tubes of lipstick before asking friends to model for promotional pictures advertising and asking for crayon donations that would appear on Musing's website and Facebook page. By the time her sophomore year began, business was booming. Just a month ago for the Black Friday and Cyber Monday sale, Riya made around $125 in profit after donating 25 percent of the proceeds to The Border Angels, a San Jose-based organization that supports migrant rights and immigration reform.
However, success only came after overcoming many obstacles. Extracurriculars such as speech, debate, and music made time management a challenge. Riya managed by having "no time to just sit in  bed and take a nap," dedicating all her free time to making lipstick.
Riya has ambitious plans for Musing, from seeing it on Shark Tank to beefing up her college applications.
"There were these two girls who were on Shark Tank this one season and they were two African American women," Kataria said. "They started a company called Lip Bar. Kevin on Shark Tank told them they looked like cockroaches with paint on their lips and they were like 'Okay, screw you, we're gonna do this by ourselves' and they did. They have 3 million followers on Instagram and a lot of revenue coming in. Seeing people of color, especially women of color being knocked down and then building themselves back up was really inspiring."
Riya's personal goal is for her company to serve as an inspiration to other people of color. Riya hopes to promote diversity and inclusivity. Her Facebook posts on modeling for Musing always include, "All Ages, Genders, Races, etc. Encouraged to Apply."
Outside of Musing, Riya's other aspirations include getting into NYU's Clive Davis School of Recorded Music, which combines business and music. With music, she wants to one day perform and record on her own, even if she doesn't become "the next Taylor Swift."
"I want to leave my mark on history," said Riya, "and I want to do that through Musing or music. You know how some people have that energy that captivates you? I want to be one of those people."
About the Contributor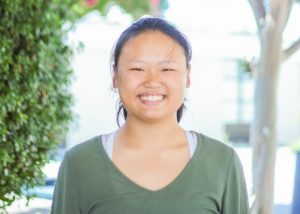 Kayla Xu, Editor-in-chief/ News editor
Kayla (12) is this year's co-News Editor and co-Editor-in-Chief for Issue 28. This is her third year in The Irvington Voice. Outside of writing articles and making layouts, you can find her in Bronco Billy's scarfing down noodles or listening to/badly singing musical theater songs. She hopes that you enjoy everything the paper has to offer this year, including new additions like our podcast, The Voicebox, which can be found on Spotify (shameless plug).