Irvington football defeats American to close out season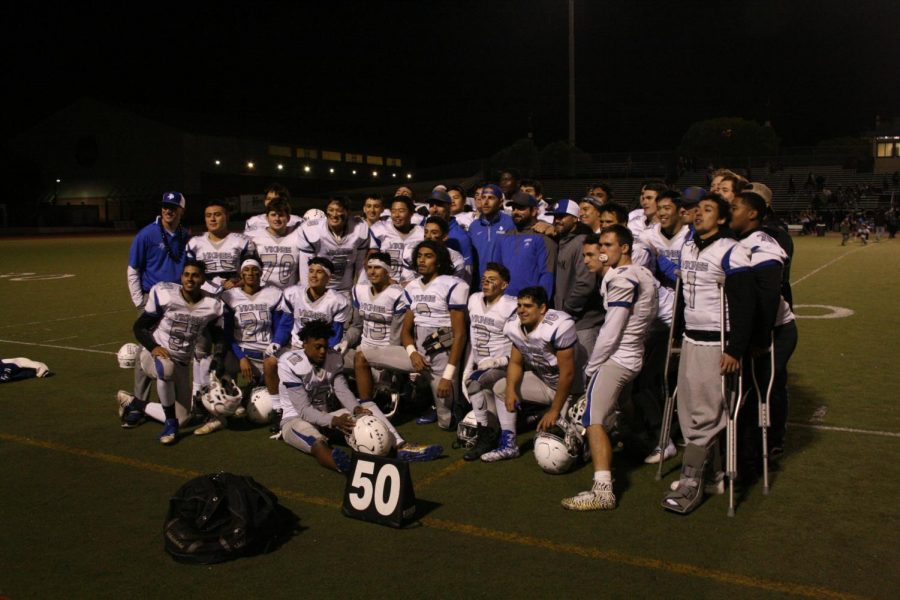 Both the Irvington Varsity and Junior Varsity football teams emerged victorious against American High School in the final game of the season with final scores of 49-7 and 36-0, respectively. The last game of the season on Nov. 4, was American's Homecoming game, and TAK Fudenna Stadium was packed with enthusiastic supporters from both schools. Ultimately, through a forceful and stunning victory, Irvington Varsity's seasonal record was evened up to 5-5.
In the first two quarters of the game, Irvington impressively scored touchdown after touchdown against their opponents. After the first twelve minutes, the score was 14-0, and coming off of their smooth success, ended the first half 36-0.
"They do have plays or they do get yards, but we always gotta fight back, bounce back," cornerback and wide receiver Mustafa Saiyed (12) said. "We just shut them down for the first two quarters."
In the third quarter, running back, linebacker, and quarterback Andrew Newman (12) received a severe injury during one of the plays, allowing the American Eagles to capitalize and score their only touchdown of the game. However, the Vikings quickly bounced back, scoring twice and bringing the score to 49-7.
In the final quarter of the game, neither team put points on the board, leaving the score at a decisive 49-7. Despite the unlucky injury, the game was a clear victory for the Irvington Vikings.
With the crowd and cheerleaders eagerly cheering in support, the team was in good spirits. Though the game was the last of the season at TAK Fudenna Stadium, the football players will be busy in the coming months, having qualified for the NCS (Les Schwab Tires Football Championships) Division 1 playoffs.
"There's always stuff that you can do better. We're going to go back on Monday and look at film and see what we can do better, and we're going to try to fix it for next week," Varsity Assistant Coach Sean Jones said. "Overall, tonight was just a special night for us because we played well, and this is the last time our seniors will play at TAK. All of our seniors did great."
About the Contributor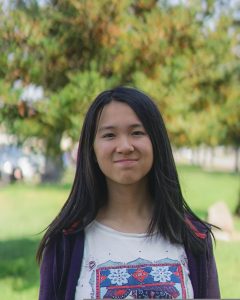 Fiona Zhao, Student Life Editor
Fiona Zhao (12) is the student life editor of Vol. 27 of The Voice, and fittingly likes warm and fuzzy stuff, as the bubble of positivity she totally is. She was a copy editor for Vol. 26. Being part of the paper for three years hasn't wrecked her, so yay? Outside of writing for The Voice, she reads and writes meta for fandom (so why is that much harder when she does it for school?) in her nonexistent free time.