Boys' Soccer struggles against Kennedy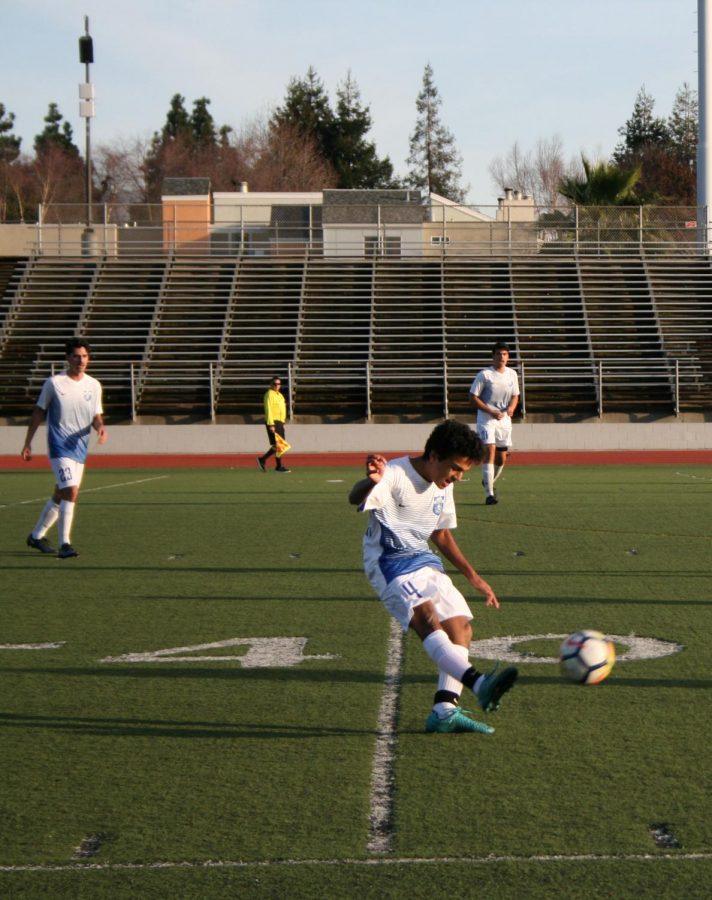 On Jan. 12, Irvington boys' varsity soccer faced the Kennedy Titans in the ninth game of the season at the TAK Fudenna Memorial Stadium. Irvington lost the match 1-2 against the Titans, a team of similar ranking within the league.
In the first half, the game seemed grid-locked between the two teams, who matched up extremely well. The Titans scored within the first 15 minutes of the first half, but the Vikings were quick to recover, maintaining a strong defensive hold during the remainder of the half. After several failed Irvington attacks against Kennedy's defense, Kuan-Cheng Lu (10) scored Irvington's only goal of the game seven minutes before the end of the first half, tying the score at 1-1 going into the second half.
After the halftime break, Irvington struggled to retain their strong defense. Kennedy, clearly rejuvenated after the break, scored a goal 12 minutes into the second half. Neither team scored afterward, despite the multitude of good chances that were ultimately stopped by the opposing team's goalkeeper and defense. Kennedy came very close to scoring with a free kick towards the end of the second half. Ultimately, the game ended with Kennedy holding the advantage by one goal.
Despite their loss, Irvington found that the game set a clear standard from which to improve.
"We've definitely played worse, we've definitely played better. We know that we can play better, and we have a standard to set now. Now we know," Coach Eric Silvera said. "We can never play like this, or worse, and expect to win. We always have to play better than this if we want to win."
Though the younger team, consisting primarily of freshmen and sophomores, struggled against the older, more experienced Kennedy team, Irvington ultimately considered the game a valuable experience.
"It was a decent game — there was a lot for us to learn, and there's a lot for us to take away," defensive midfielder Abtin Olaee (10) said. "Personally, I'm going to go home feeling that I did a good job."
Irvington, currently at fourth place in the league, will face James Logan on Feb. 5 and Kennedy on Feb. 7.
About the Contributor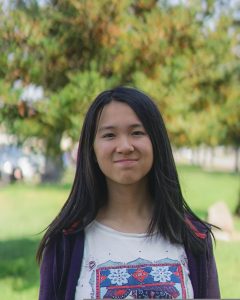 Fiona Zhao, Student Life Editor
Fiona Zhao (12) is the student life editor of Vol. 27 of The Voice, and fittingly likes warm and fuzzy stuff, as the bubble of positivity she totally is. She was a copy editor for Vol. 26. Being part of the paper for three years hasn't wrecked her, so yay? Outside of writing for The Voice, she reads and writes meta for fandom (so why is that much harder when she does it for school?) in her nonexistent free time.